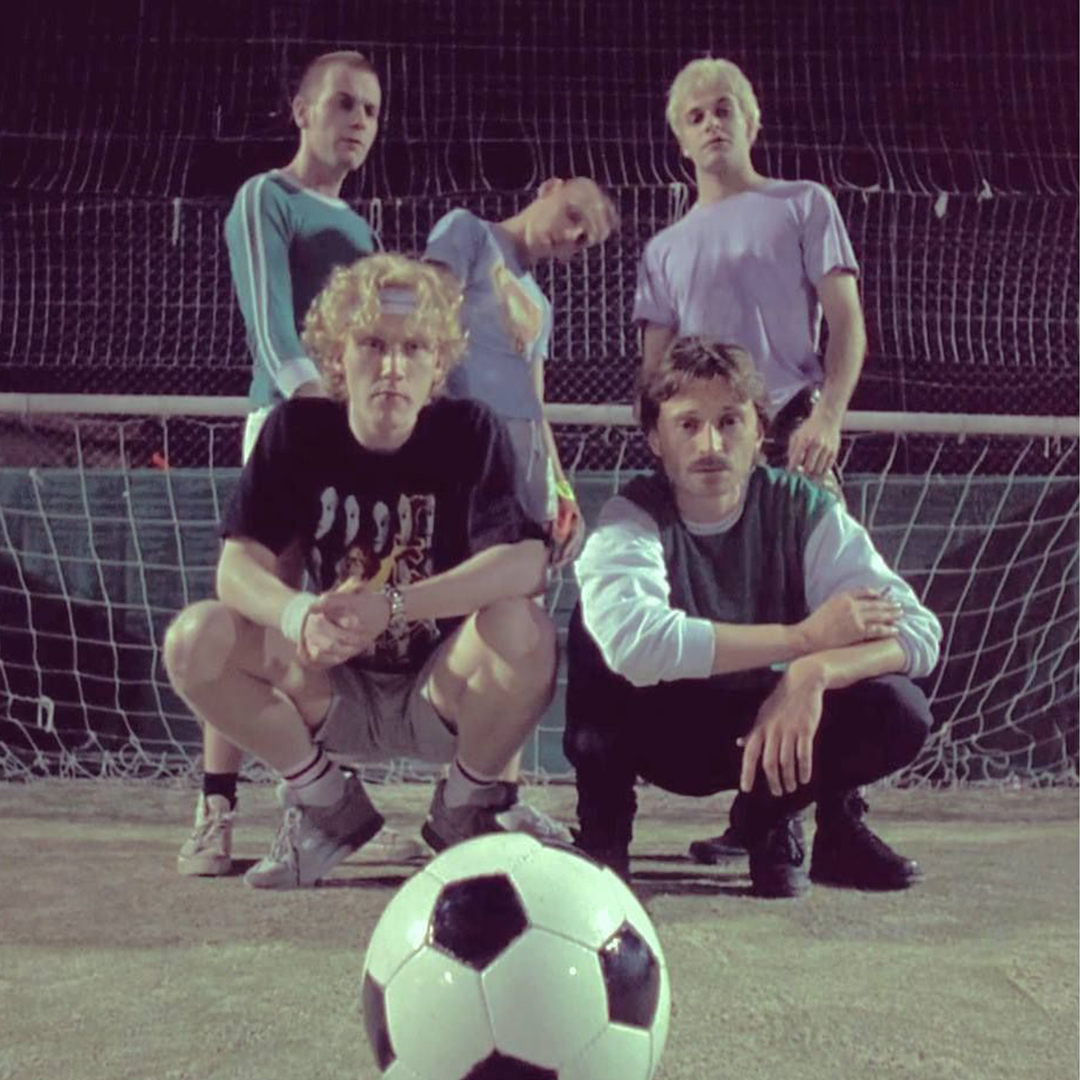 30 Dec
2023: choose football
As the door of an eventful 2022 closes firmly shut, choose football in 2023. Choose midweek Premier League nights under the lights as the calendar plays catch-up after a mid-winter World Cup. Choose the Champions League anthem blaring out over the soothing tones of Darren Fletcher in the BT Sport commentary box on a bitterly cold Wednesday evening. Choose Eddie Nketiah's tireless work being overlooked as Arsenal go in search of an overpriced forward to replace the injured Gabriel Jesus in the January transfer window. Choose Manchester City winning a 650th successive League Cup in February. 
Choose a consistent will-he-won't-he type scenario surrounding Jude Bellingham and his proposed move to the Premier League, eventually flatlining at the end of January as he decides to see out the remainder of the season at Dortmund. Choose Alexis Mac Allister transforming into the world's greatest playmaker following a remarkable World Cup win with Argentina. Choose Chelsea then buying him for well over market value in June. Choose more hair-tearing VAR decisions against your team. Choose celebrating as a dubious VAR decision benefits your team. Choose Pep Guardiola voraciously telling Dominic Solanke that he should be more positive on the ball after City thump Bournemouth 8-0. 
Choose Jurgen Klopp laughing as his team concede a last-minute equaliser against Fulham. Choose Nottingham Forest signing 25 more players from now until the end of the season – five of which are fullbacks. Choose Tottenham losing 3-0 at half-time to Southampton before coming back to win 6-3 thanks to another spirited second-half comeback. Choose Antonio Conte losing his voice. Choose Newcastle finishing in the top-four. Choose Eddie Howe being a thoroughly nice and genuine bloke as they do so.
Choose United beating City then losing to Crystal Palace. Choose Wilfried Zaha being fouled 300 times in one game before ending the match as the only player booked. Choose a Granit Xhaka screamer out of thin air. Choose a Raheem Sterling tap-in. Choose Erling Haaland scoring 423 more league goals. Choose Kevin de Bruyne assisting 420 of those goals. Choose Gary Neville and Jamie Carragher having an overzealous (and slightly too long-winded) touch-screen based argument over the positioning of Eric Dier before a meaningless goal Aston Villa score against Tottenham on MNF. Choose Micah Richards creasing up over his own shadow for hours on end. Choose Roy Keane bursting a blood vessel over David de Gea fumbling a shot into his own net.
Choose Virgil van Dijk defending calmly. Choose Mo Salah attacking erratically, mostly to positive effect. Choose James Maddison speaking well in a post-match interview. Choose Danny Murphy congratulating him for doing so on Match of the Day 2. Choose getting confused and truthfully a little alarmed over how many hours appear to be in Jermaine Jenas' week as he hosts his 19th football show in a row. Choose falling asleep as the EFL highlights get halfway through the League One round-up on a Saturday night. Choose picking it back up on Sunday morning armed with a regrettable McDonald's breakfast.
Choose away days in some far away town that takes far too long to get to and even longer to get back. Choose a boiling hot and incredibly overpriced stale pie and flat pint of lager in the concourse at half-time. Choose those glorious post-match pints after your team has clinched three points on a Saturday afternoon. Choose a night in the doghouse after telling the other half you'd only stay for one more before stumbling in three hours late smelling of kebab meat and chip fat. Choose more infuriating offside decisions. Choose hard-but-fair immaculately-timed slide tackles. Choose last-minute goals, missed one-on-ones and everything in between.
2023: choose football.