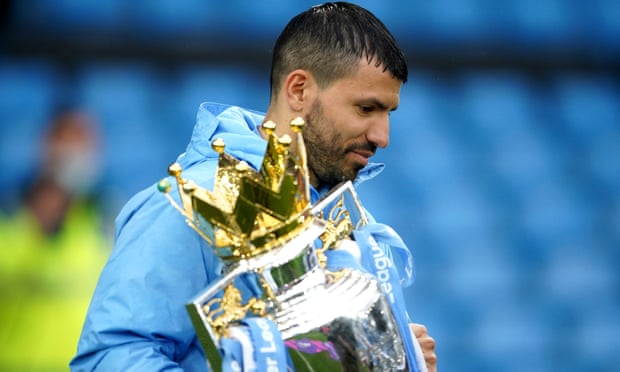 24 May

A tale of what could have been for Leicester, as the curtain is brought down on a Covid-stricken phantom season

So there we have it, the finale of a bizarre season in the Premier League; one which will go down in history books and pub quiz sheets alike for years to come.

A campaign where fans were banished from stadiums up until the very last week; where rigorous Covid testing and watching Manchester United play what felt like six games in seven days, week after week, became some sort of dystopian normality.

Still, it kept us all busy, didn't it? Gave us something to do when bars, restaurants, clubs and shops were all closed down. I think the theme tune to Renault's Super Sunday on Sky will be engraved in my memory for the rest of my life. Might set it as my alarm, it would mean me springing into action within seconds to shut it off. Nice way to start the day.

The last box to be ticked in England's top-flight on Sunday was which sides would finish in the top-four and thus secure qualification into next season's Champions League. Liverpool were in the driving seat thanks to a routine 3-0 win over Burnley in midweek, and made no mistake in breezing past Crystal Palace at Anfield, beating the south London side 2-0 in what was Roy Hodgson's last game in charge of the Eagles.

A good guy, is Woy. I hope we haven't seen the last of him in the dugout; something tells me there's one last move in him yet.

Chelsea needed a win to secure their status among Europe's elite next term, and many predicted them to do just that at Villa Park. Dean Smith's side had other ideas, though. Goals from Bertrand Traore and Anwar El-Ghazi (from the spot) saw the Villans go two goals to the good on home soil and left Chelsea's hopes of Champions League football hanging on by a thread in the West Midlands.

Weren't you lot supposed to be going into a European Super League a couple of weeks ago? Funny how things work out.

With the Blues losing up the road, Leicester were in the ascendency, needing a win over Tottenham to secure a top-four finish. The Foxes have spent more time in the top-four of the Premier League over the last two seasons (567 days) than Elvis Presley spent as No. 1 in the UK Singles Charts (560) – stat courtesy of Rich Jolly – but fell out of it for the second time in as many seasons right at the death.

Having taken the lead twice against Spurs, Brendan Rodgers' side fell behind 4-2 at the King Power, kicking their hopes of a UCL adventure straight to the curb. Still, Thursday night's in the Europa League aren't all that bad, are they? Just ask Ole.

It could be worse. Spurs themselves are now gearing up to play the likes of Cliftonville and some Lithuanian outfit whose name resembles a WiFi password in the brand new 'Europa Conference League' next season after finishing 7th.

European Super League / Europa Conference League – similar ring, I suppose.

Now focus turns to the Euros.

What do you call a, blindly optimistic football fan who tells you repeatedly that this is going to be "our year", based on absolutely no hard information, in the corner of a dingy pub?

English.