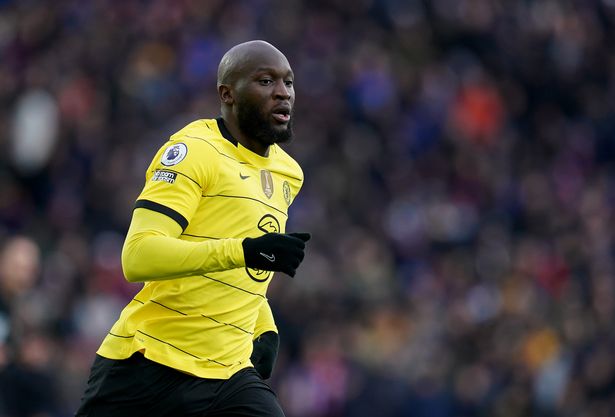 21 Feb

Another misfiring performance leaves Tuchel with a tactical task

Chelsea had not played a Premier League match in almost a month prior to their trip to Selhurst Park on Saturday, navigating their way through a tricky FA Cup fourth round tie against Plymouth before jetting off to the Club World Cup – a competition they won – in the Middle East last week.

It was, then, slightly unsurprising to see them looking a little rusty and struggle to break down a well-organised Crystal Palace side who dominated the game for large parts. Hakim Ziyech scored the decisive goal a minute from time and Thomas Tuchel's side left south London with all three points, keeping them solidly in third-place in the Premier League – a position it looks like they will hold onto for the rest of the campaign given the widening gap between themselves and Liverpool, who are seven points ahead in second, and Manchester City, who are even further ahead on 63 points at the summit of the division.

Indeed, throughout a thoroughly tepid affair played out on a gloomy afternoon in Croydon, where Chelsea were a far cry from their brilliant best, it was one player in particular who catastrophically struggled to make an impact. Unfortunately for him, he just so happened to be the most expensive player on the pitch and cost more than Palace's entire starting XI combined.

Romelu Lukaku's return to Stamford Bridge has not gone to plan this season. The Belgian has struggled with injury since moving back to the Premier League following a hugely successful spell with Inter Milan in Serie A but even when fit his output in front of goal has been underwhelming at best.

Five league goals – with not one falling in this calendar year – is not the sort of return you would expect from a player who cost just under £100m in the summer. But it isn't just Lukaku's misfiring in the final third which is causing concern; it is his overall play. On Saturday the 28-year-old only managed to touch the ball seven times – the lowest figure recorded by Opta since they started covering the Premier League in 2003. One of those seven touches was from kick-off at the start of the match.

Quite why Lukaku is struggling so much could be attributed to a number of different factors. He has openly admitted that he has found it difficult playing in Tuchel's system this season and it is abundantly clear to see that he and his teammates are rarely singing from the same hymn sheet. Lukaku is not the most mobile footballer in the world but he often flourishes in free-flowing systems where the midfield's transitional play is quick and impulsive rather than calculated and measured.

The Belgian often makes darting runs into the channel but is seldom picked out by his Chelsea colleagues, with Tuchel preferring his team to retain possession and slowly break the opposition down over time, as opposed to making them punch-drunk with a series of quick attacking phases of play like you would see from the likes of Man City and Liverpool.

This leaves plenty of question marks over how a solution can be sought out. Football is a confidence game and when you are a player devoid of any it quickly becomes a lot harder, especially if you cost so much and play for a club who famously have little patience when things are not going the right way. Defensively Chelsea are robust; only leaders Man City have conceded less than them in the league this season and it is an area that Tuchel specialises in, with his defence looking cohesive and confident the majority of the time despite missing their two first choice full-backs through injury. 

However, all that counts for nothing if you cannot put the ball in the back of the net at the other end of the pitch, even with the world's most expensive centre-forward at your disposal. A tweak in tactics is one potential solution for this ever-growing problem but if Tuchel is to divert from his tried-and-tested gameplan in the hope of getting a tune out of one player it could well have a detrimental effect on the team's fundamental strengths elsewhere.

After all, a team who have become so accustomed to playing a certain way during their German coach's 13-month tenure in west London will naturally find it difficult to adapt to a whole new tactical approach and that is before you even consider the fact that it might not even work. Lukaku should be afforded a little time to get things back on track. His talent is undeniable and the figures he returned in Italy were certainly no fluke – though it is fair to make note of the differing standards between the two divisions.

Seven touches in 90 minutes worth of football is wholly unacceptable for the main striker of a team who have hopes of winning silverware, though. Lukaku will know that he must do better if he is to stand any chance of making his Chelsea career a success at the second time of asking, while Tuchel may soon have to start weighing up whether or not a different approach is the answer to this hugely expensive problem.