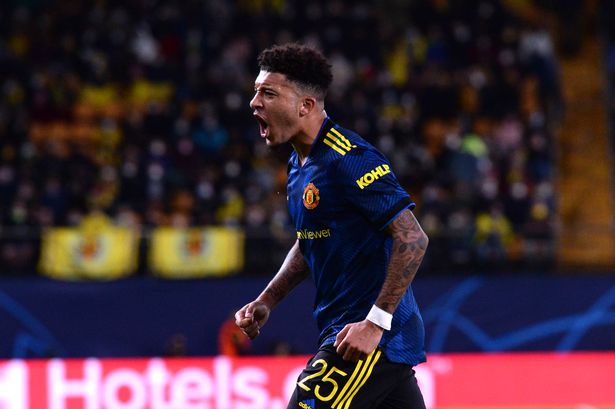 28 Nov

Could this finally be the start of something special for Sancho at United?

After recent performances and results, many would have expected Manchester United to turn up to Stamford Bridge on Sunday afternoon and come off second best against Thomas Tuchel's well-oiled Chelsea machine. The two sides have endured contrasting campaigns in the Premier League to date, with the hosts for this blockbuster clash of the titans coasting to the summit of the top-flight during the first third of the 2021-22 season.

United have been calamitous for large parts. Ole Gunnar Solskjaer bore the brunt; the Norwegian given his marching orders after one too many straws were placed on the proverbial camel's back a fortnight ago. Much of this was down to large question marks over his team selection. The summer's £73m acquisition, Jadon Sancho, has been misused by United since his switch from Dortmund, either played out of position on the left flank or disregarded altogether in order to accommodate other members of the Red Devils' squad.

Indeed, since Michael Carrick has taken charge, the England international has been entrusted to perform his duties in his strongest positions and he has provided us all with a timely reminder that he is actually quite good at football.

Sancho netted his first United goal in midweek against Atalanta, and opened the scoring in Sunday's 1-1 draw with Chelsea after capitalising on a poor touch from Jorginho, like a crazed dog chasing after a wayward tennis ball in the park, before running purposefully towards Edouard Mendy's goal and slotting it past the Senegalese shotstopper.

He could have easily squared it to Marcus Rashford – his teammate running in tandem the whole time – who could've effortlessly stroked home to make it 1-0, reminiscent of one of those sweaty goals on Fifa you score past your mate to make them completely lose their mind.

Maybe this time last week Sancho would have opted to square it, to play it safe and ensure that his name remained away from the negative headlines. But it is clear that he is becoming a different player now that Solskjaer is gone. Trusted to do what he is good at on the pitch, where he is good at doing it, by a manager who, albeit only a temporary appointment, clearly understands just what a talent he is and why United broke the bank to sign him earlier this year.

Carrick's decision to drop the seemingly undroppable Cristiano Ronaldo could have massively backfired. It was a ballsy move but one which many have felt should have been made way before today's clash in west London. It proved to be a bit of a masterstroke, even if United didn't leave the capital with all three points. Instead, Sancho and Rashford lead an explosive front-two, one which chased down every lost cause and pressed relentlessly against a team who usually enjoy such comfortable periods of possession.

The goal itself epitomised that. Two on one, Sancho and Rashford hurled towards Ballon d'Or nominee Jorginho to coax the Italian into a rare moment of poor judgement; instead of just heading it away from danger he attempted to control the ball and made a complete mess of it. Maybe against the United of October, spearheaded by an ageing Ronaldo whose undeniable goalscoring talents are now far removed from chasing down hopeless long balls, he could have time to rectify his error. No such luck this time.

The goal was just the icing on the cake in an all-round tremendous performance from the 21-year-old at Stamford Bridge; we are now starting to see glimpses of the Dortmund Sancho, the one who warranted such a big-money move to the Premier League. United fans will be eager to see more, so too will Ralph Ragnick and, more importantly, a certain Gareth Southgate who will undoubtedly be keeping an eye on his progress at Old Trafford.