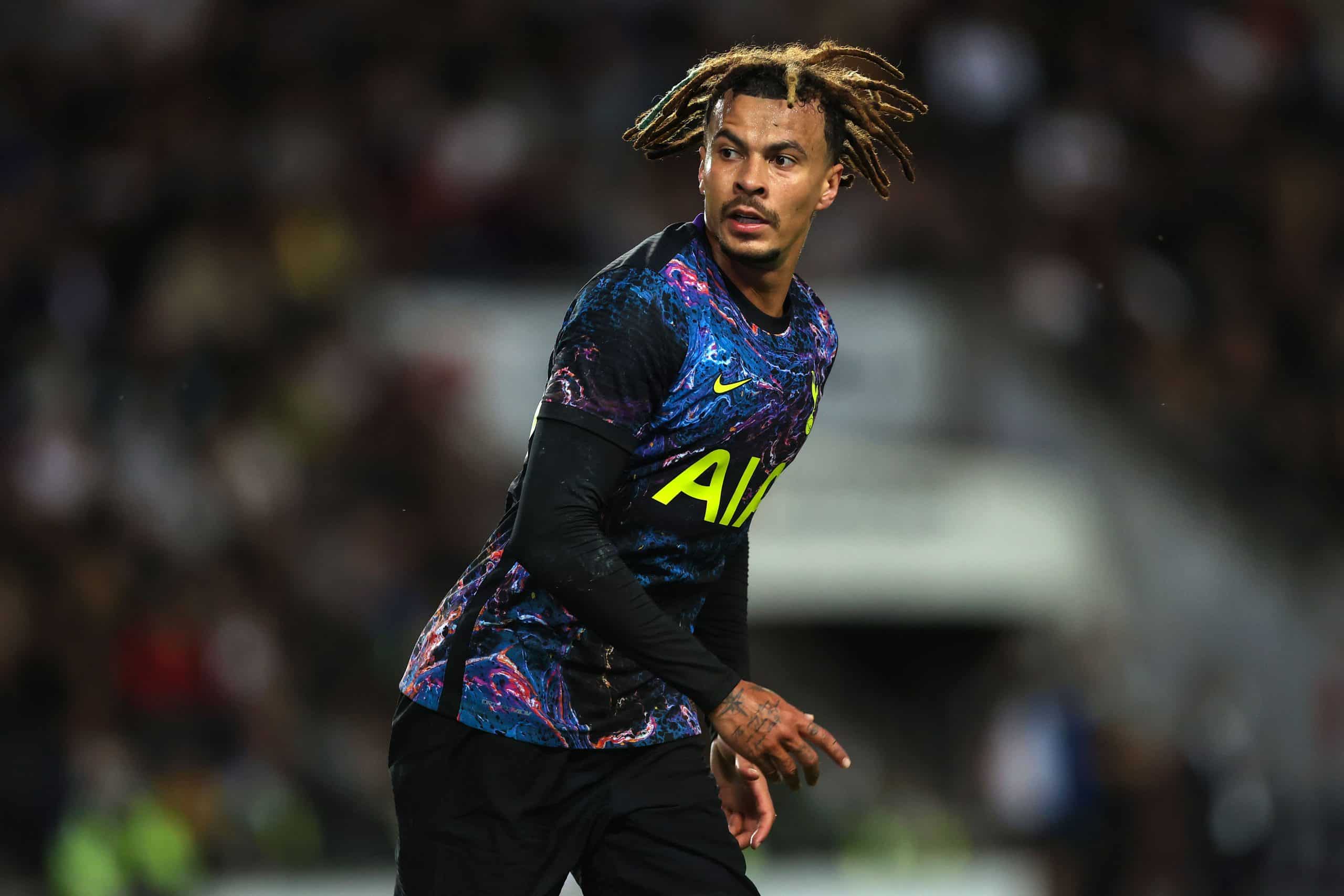 02 Feb

Dele Alli can return to his former self at Goodison – Lampard is the perfect mentor to reignite his flame

Following seven years in north London, Dele Alli made the switch to Merseyside on transfer deadline day, penning a two-and-a-half year contract with Everton.

Quite how one of the world's most exciting and promising footballers has seen his career take such a downward turn in recent years remains somewhat of a mystery. In football this often happens and there are countless factors contributing to such a pattern emerging.

In Alli's case, it's fair to correlate the departure of Maurico Pochettino in 2019 with the start of his descent. It was telling that the only manager the 25-year-old paid tribute to during an emotional farewell compilation video posted on his Twitter was the Argentine, who oversaw his move to the club from MK Dons back in 2015 and provided him with the guidance his raw talent required throughout their four-year working relationship. 

Pochettino knew that Alli was a player who needed an arm placed around him from time to time, to be nurtured and consistently advised on how best to approach certain situations. While he is far from fragile, there is no doubting that he is someone who craves close relationships, which is why Mourinho's tough-love approach would've had such a detrimental effect on his career.

When Alli first burst onto the scene in 2015, his talent was frightening; a wiry presence at 6ft 1, watching his slaloming frame evading experienced Premier League defenders became a weekly occurrence and got fans awash with excitement. Sir Alex Ferguson was his biggest admirer, so much so that the Scot famously told Jose Mourinho to sign him for Manchester United during his two-and-a-half year tenure at Old Trafford.

Fast-forward six years, though, and the situation couldn't be more different. Alli has started just eight games in the Premier League this season and has as many yellow cards as he has goals in that time – one. He is a player devoid of all confidence; a shell of his former self, but at 25 years of age he has the luxury of time on his side and can utilise it positively after being handed a lifeline by Everton.

The Blues are a club in transition, currently 16th in the Premier League and in the midst of a genuine relegation battle for the first time in a long time. Having appointed Frank Lampard as their new head coach over the weekend, the former Chelsea boss has wasted no time in the rebuilding process, signing Alli – a player whose talents are undeniably reminiscent of the ex-England midfielder's – alongside Donny van der Beek, who joins on loan from Manchester United until the end of the campaign.

Lampard will hope that he can help Alli rediscover the type of form which has seen him win 37 caps for England, alongside registering 51 goals and 37 assists in his 181 appearances in the Premier League. He is a hands-on manager who has a track record of nurturing his most promising players – demonstrating this during his time at both Derby and Chelsea – and will know exactly how he can get the best from his new £40m man, off the pitch as well as on it. 

Today marks the start of the rest of Alli's career, his fate now lies in his determination to get his wavering career back on track. But if he can do just that, Everton will have one hell of an asset on their hands.