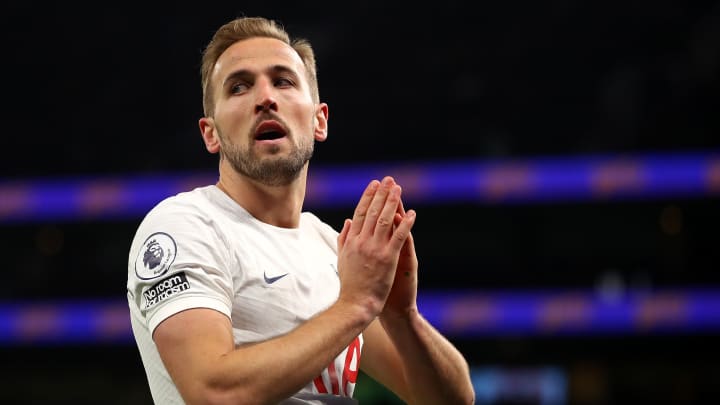 06 Dec

Harry Kane's lull in consistent excellence is starting to make Spurs a more complete team

Harry Kane is not enduring the season he would have hoped. The hangover from a transfer saga that dragged on and on in the summer is yet to fully clear and the England forward has scored just one goal in the Premier League since the start of the campaign in August.

His overall performances for Spurs have been somewhat subpar for a player who is used to producing such consistent brilliance, which will no doubt be affecting his confidence and hindering his ability to return to the Harry Kane of recent seasons.

It would be unfair to say that the 28-year-old has been wholeheartedly poor this term. He has still contributed eight goals and two assists for Tottenham in 20 all-competition outings and put in some decent shifts here and there, but compared to his usually-astronomical return in front of goal, it has certainly been an underwhelming campaign thus far.

There is, however, another way to look at Kane's recent quiet patch. For so long Spurs have been far too reliant on their number 10. Pep Guardiola famously labelled the north Londoners "the Harry Kane team" a few years back and so often when he is not firing on all cylinders, all hope is lost for the club as a whole.

Kane has shouldered the bulk of the attacking responsibilities throughout the last four to five seasons, which is great and fine when he is performing at the top of his game. But what happens when he isn't? Spurs are alarmingly flat and too one-dimensional; easy to work out and stop in their tracks.

Recently, though, there seems to have been a change with Antonio Conte at the helm: Kane's teammates have been picking up the slack. On Sunday, Lucas Moura and Son Heung-min stole the show, registering two goals and an assist between them as Spurs beat Norwich convincingly. Kane yet again failed to get on the scoresheet during another frustrating afternoon but it didn't matter, as the hosts cantered to a 3-0 victory with the attacking responsibilities taken care of elsewhere.

It is now pivotal that players like Lucas, Son, Steven Bergwijn and, when played, Dele Alli all start consistently picking up the flack if the goals and assists continue to evade their talismanic captain. Spurs will be frustrated that Kane has so far failed to hit his usual level of form this season, but a huge positive is that they are starting to look like a more complete, rounded team – winning their last three league games without a single goal coming from their star striker.

Last season Kane either scored or assisted 54% of Tottenham's goals (this season that figure lies at just 13%) – you simply cannot be that reliant on one player, it just isn't sustainable. And, while there is little doubt in anyone's mind that the Englishman will return to his former self before too long, it is encouraging to see Tottenham, the 'Harry Kane team', become a little more unpredictable in their approach under Conte.