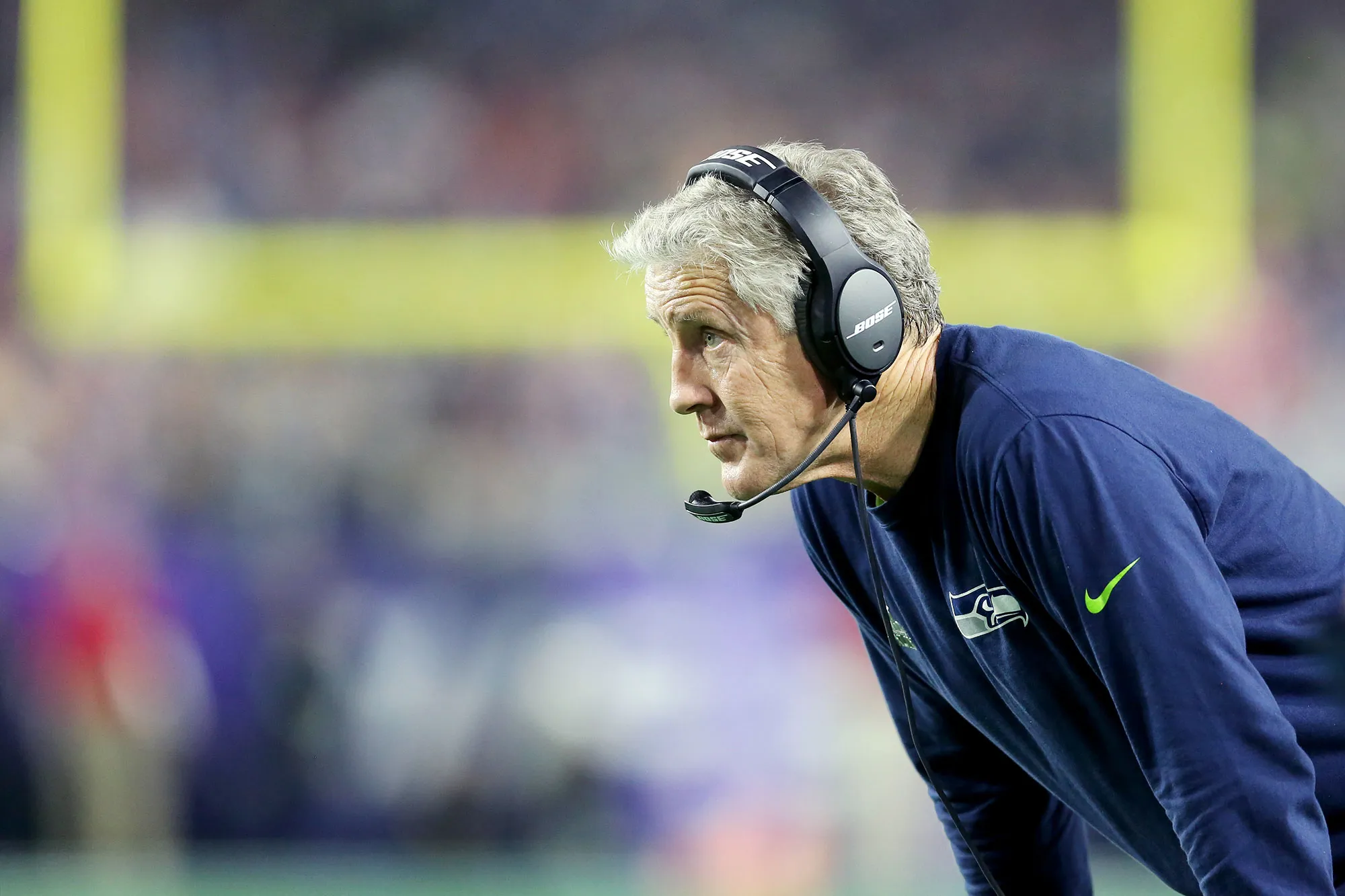 29 Jul

Is it time for Pete Carroll and the Seahawks to part ways?

Pete Carroll has long been one of the most consistent and excellent coaches to play under in the NFL. The Seattle Seahawks have been a playoff contender for years now but there have been talks regarding his future with the organisation. It's a little premature to say that he's just lost his touch, but the current circumstances don't look great for him to stick around.

First of all, the Seahawks are clearly entering a rebuild. There just isn't a question about it. Bobby Wagner was released for literally nothing and Seattle traded away Russell Wilson. They also showed no interest in trading for Baker Mayfield because they were confident in a quarterback battle between Geno Smith and Drew Lock. On top of that, Carroll is an older coach, why would he fit in with a younger team that needs a lot of time to learn and develop?

Another reason that it might be time is that he hasn't made great personnel or staff decisions. Carroll has established himself as a trustworthy figure in the Seahawks front office, but that's likely a bad thing at this point. We've seen them make bold trades that don't always work out and consistently get rid of draft picks that could have been used to improve their roster right now. As for his staff choices, I know that the Seahawks fandom was consistently upset with him letting Ken Norton Jr off the hook for horrible coaching. Carroll liked him and consistently kept him around, probably longer than he should have.

Now as for the teams struggles the past few years, Carroll certainly isn't the lone person to blame there. I mean, the injuries have run rampant, and the lack of an offensive line was noticeable. Russell Wilson has missed games, Rashaad Penny missed games, Jamal Adams and Chris Carson also missed time. Though just because there is other blame to be put on this struggle, doesn't mean that he played no part in it. Obviously, with the amount of franchise power that he has, it's a disgrace that he didn't opt to bulk up the offensive line sooner. That was clearly their biggest downfall with Wilson as the quarterback throughout these last few years.

On the flip side of things though, it's not easy losing a guy like that in the locker room. Plus, it kind of paints a bad picture when somebody like that is announced to have been fired. If Carroll wants to leave, that decision is up to him and him alone. Otherwise, you don't want to see a long-time mentor and Super Bowl winning head coach get randomly canned. We also can't forget that he's had his great moments over the past couple of years to make you think that he might help these young guys with their inexperience.

Bottom line here, there is a multitude of reasons why Carroll should both leave and stay with the Seahawks. However, I believe that this is the time for the two parties to split ways mutually. Neither side would win with them staying together. Carroll can then try and get in somewhere to compete whether it's in the NFL or back in college OR he could just enter into retirement. Then as for Seattle, they could get a younger head coach with some new offensive knowledge like Sean McVay and get their total rebuild started.