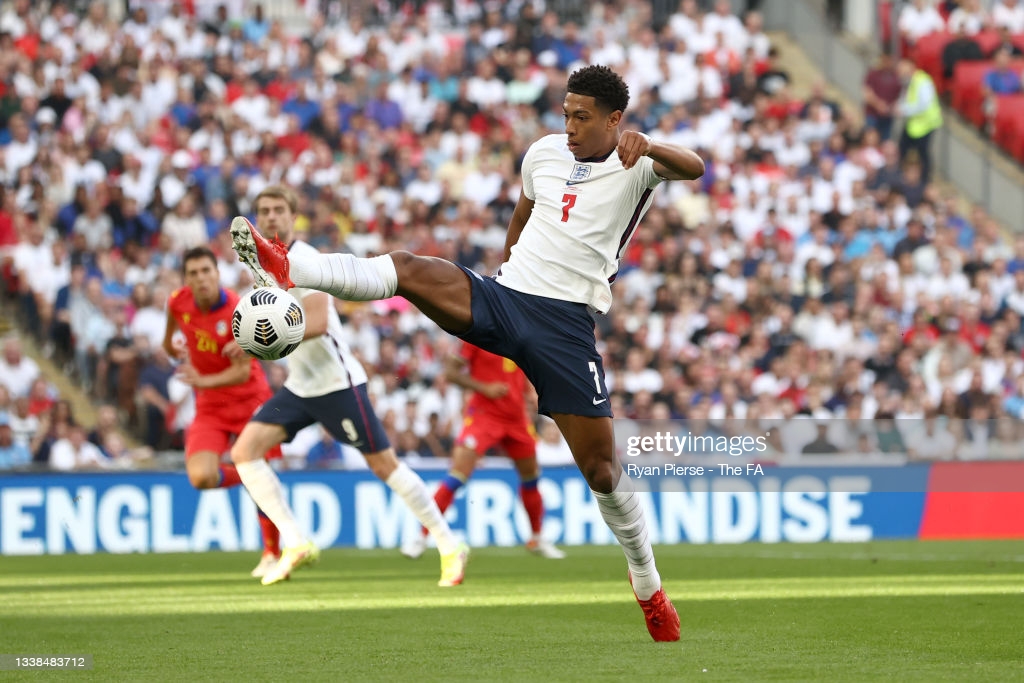 06 Sep

Jude Bellingham is really good

Seldom does a grown man find himself genuinely in awe of a teenager's footballing capabilities, but last night, as the sun set on the Wembley arches and England polished off yet another convincing victory against a team they so often brush aside, I was amazed at Jude Bellingham and his endless stream of talents.

Having become the youngest player to ever participate in the European Championships this summer, the Borussia Dortmund midfielder has gone on to cement his position in Gareth Southgate's squad and will, barring any injuries or unlikely dips in form, be present for the Three Lions in Qatar next winter.

Last night against Andorra, Southgate experimented with his starting XI, viewing the fixture as a chance to tinker with formation and personnel against a team who were never going to cause his England side any problems. Trent Alexander-Arnold was deployed in midfield and did a solid job despite naturally looking a little lost at times, although it is difficult to gauge just how good he was against such inferior opposition. 

The same can be said for Bellingham's performance, which was standout compared to the rest of his teammates and added more hype to the vehicle that is this young man's super-fan club (yes, I am a fully paid-up member). Despite Andorra's lack of quality, though, Bellingham's display was so mature and so assured that it is now completely appropriate to become overwhelmingly excited about what lies ahead for the 18-year-old in an England shirt, if you weren't already.

Only Reece James recorded a higher passing accuracy percentage than the Dortmund wonderkid against Andorra – 97% compared to his 95.6% – while he also won three aerial duels, with only the towering Tyrone Mings winning more with five. Ball retention, strength, awareness and vision – Bellingham seemingly has it all in abundance and he is still two years away from his 20th birthday. Christ.

There is no limit to his potential. He is already really good at football, but the most exciting thing of all is that currently we are just two paragraphs into the first chapter of his career, and the rest of the book looks to be one hell of a read. The task ahead is to keep improving; as any elite athlete will tell you, progress is key and if you stand still for a minute you risk stagnating and that will lead to a decrease in performance, especially in a sport as flippant and evolving as football.

England have so many talented midfielders and it will by no means be easy for Bellingham to break into Southgate's starting fold, which is currently occupied by Declan Rice and Jordan Henderson, with Kalvin Phillips probably just a notch ahead in the pecking order right now following his performances at Euro 2020.

However, with 15 months until the first ball is kicked in Qatar, there is plenty of opportunity for the former Birmingham City starlet to grab the shirt and make it his for years to come. Time will tell, but currently the signs are startlingly positive.