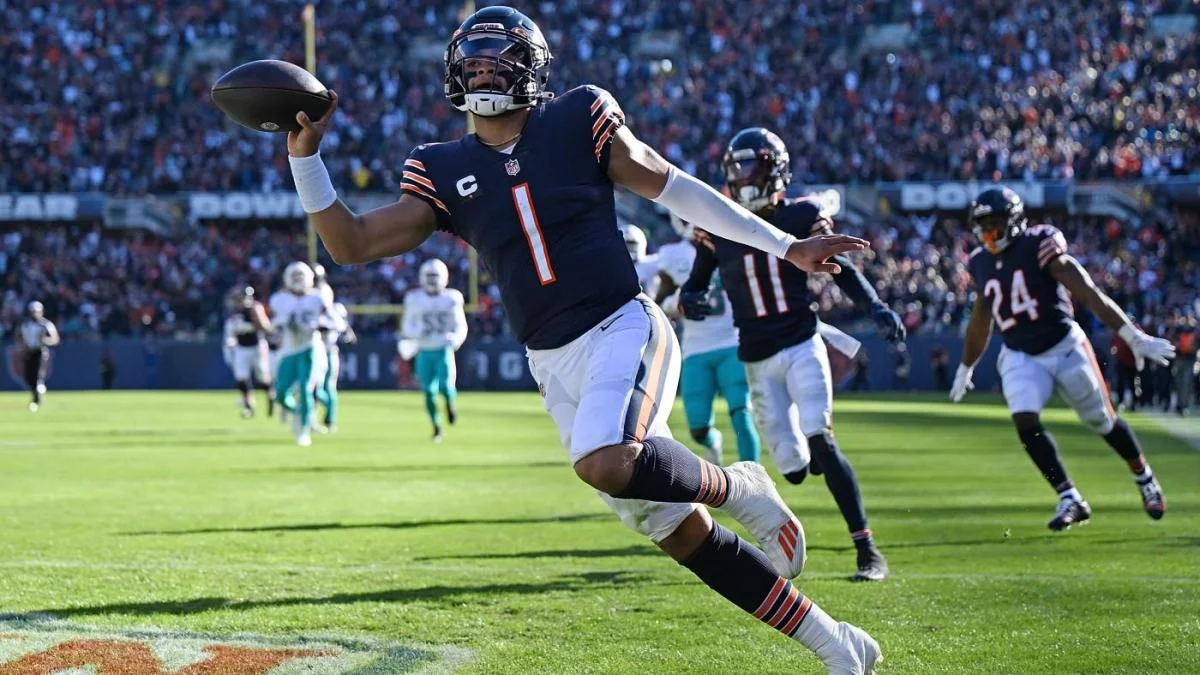 17 Nov

Justin Fields Is Legit – What to expect in NFL week 11

Now that we are over the halfway point in the current NFL season, trends for a ton of different teams are starting to take shape. It's far easier to tell the good teams from the bad ones at this stage, and that plays a factor in what we can expect during Week 11. However, there's still a lot of other headlines to pay attention to.

The first of which is Justin Fields. Fields has been extraordinary over the last two/three weeks. The Chicago Bears were heavily criticised for not building a game plan that was suited to his style of play, which would have allowed him to use his legs more. The second Chicago changed this game plan, Fields has turned into one of the most explosive quarterbacks in the game and the Bears offense is consistently scoring over 30 points a week. Fields isn't going to be slowing down anytime soon when he plays against the Atlanta Falcons this week.

The next thing to pay attention to is Jeff Saturday and the Indianapolis Colts. While unfair to Saturday, he was ripped out about being hired as the team's head coach. In his first game with them, he took them to a victory against the Las Vegas Raiders and used a strategy that should have been the goal from the start, to feed Jonathan Taylor. Taylor had his best game since Week 1 and the Colts will look to build upon that. The problem is that they face the best team in the league right now, the Philadelphia Eagles. This is going to be a true test of will for Saturday and his new squad.

Moving on, we have to watch the Dallas Cowboys and the Minnesota Vikings game pretty closely. Despite getting a huge win over the Buffalo Bills, the jury is still out on if the Vikings are a legit good team or if they have just played relatively easy competition. They will surely cement themselves at the top of the list if they can take out Dallas right after Buffalo though. The biggest thing to watch here is how the Cowboys can stop the run. They've been gashed on the ground all season long and the Vikings boast Dalvin Cook and Alexander Mattison, two strong runners. If they can't correct their ground defense, it'll be a long day for them.

Then finally, we have to keep an eye on the Detroit Lions. This team has won back-to-back games and is sitting at 3-6. Their strong coaching coupled with young and hungry talent is starting to show up a little more consistently than it has in the past. Their two wins were against quality opponents as well. They dominated Aaron Rodgers and the Green Bay Packers before rallying back from a deficit against the Bears while Fields was having another historic rushing day. Two straight massive division wins coming into a game against the New York Giants could give them enough momentum to get a third straight. It may seem unlikely, but this team always finds ways to stay close.