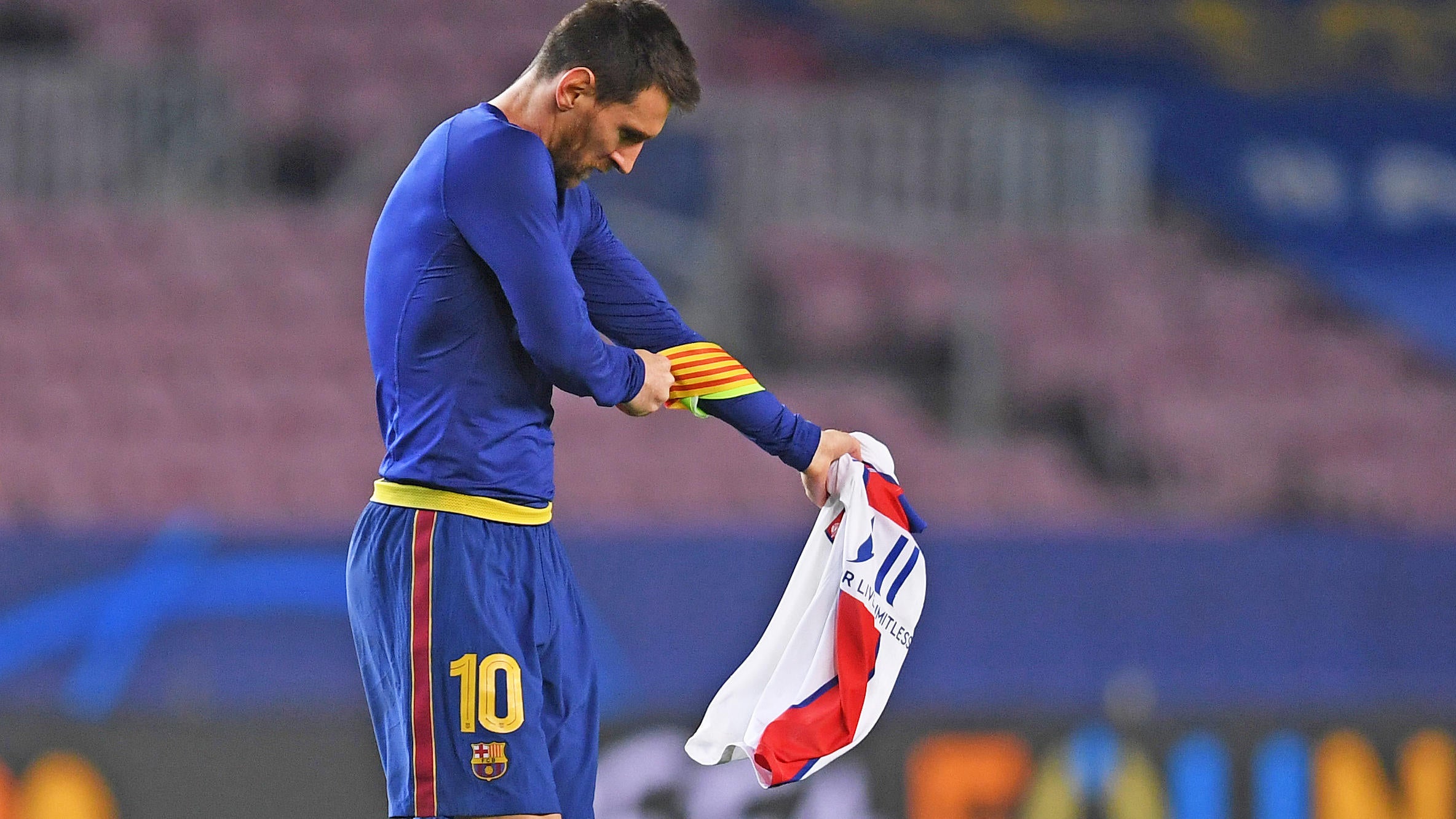 09 Aug

Lionel Messi deprived of his romantic end in Catalonia, but the bright lights of Paris eagerly await his arrival

There are some things in life that you just become accustomed to; rain hammering it down throughout the majority of the British summer time, England failing to win major international tournaments and one solitary goal costing your weekend accumulator.

The sight of Lionel Messi slaloming through defences, wearing the iconic blue and red strip of Barcelona is another sight we are all so used to seeing, and have been throughout the previous 17 years. Ever since the Argentine technician made his first-team debut for the Blaugrana, aged just 16 and looking like he'd just been plucked from the cast of The Inbetweeners, the footballing world has been transfixed on this alien of a player.

He does things nobody else can, makes scoring goals look effortlessly easy, and assisting them even easier. He has, for almost two decades, been Barcelona Football Club. But now he will be leaving, as announced last Thursday by the Nou Camp titans, who cannot afford to keep him on the books anymore due to La Liga's financial regulations.

Messi bid farewell to the club who he joined as a wide-eyed, under-developed child 21 years ago during an emotional press conference held yesterday, in it explaining that this decision is not what he wanted. He's not alone. It feels like a crime that a player who has given so much to a club he so dearly adores has had to say goodbye under such despairing circumstances.

While it looked a slight possibility that Messi would depart Barca last summer and reunite with Pep Guardiola at Manchester City, it was still universally accepted that he would work things out with the Spanish club, like arguing with a long-term girlfriend who you know you're never actually going to leave. Nobody really thought he would depart Catalonia, a place where he has quite literally written the history books over and over, and over again. And so when the rumours circulated that Messi would indeed be leaving last week, it was only natural for the vast majority to dismiss them as just that: weightless rumours.

Things are different this time, though. Even after Messi accepted a 50% wage cut, Barcelona cannot afford to keep their star man due to financial regulations laid out by the league. The club needs their wage bill running at 70% of their overall revenue – it is currently at 95% and that is without Messi on the books; with him it was a staggering 105%. It is, put bluntly, a total mess.

There is an argument that if Messi loved the club so much, he would have simply offered to take a bigger pay cut than the 50% which was reportedly agreed a fortnight ago. However, anti-slavery laws in Spain prevent any employer cutting an employees salary by less than 50% of their previous contract, therefore ruling that option out.

So what next? Well, only a handful of clubs in world football can actually afford to pay Messi's weekly wage, thought to be in the region of £500,000-a-week. Gulf-state backed clubs Man City and PSG are two of them, though with the former signing Jack Grealish for £100m it effectively takes them out of the running. Had this all happened 12 months ago it would be a totally different story, but it didn't so here we are.

That leaves Paris Saint-Germain, then, a club with unlimited financial resources who has an Argentine managing them in Mauricio Pochettino and a former team-mate of Messi's as one of their star performers in Neymar. While the thought of 34-year-old turning out for another club in another kit is both perplexing and unsettling to the football purists of this world, at this stage the move does make sense (as much as it can, anyway).

PSG have signed Gianluigi Donnarumma, Sergio Ramos and Georginio Wijnaldum this summer – all for free. They look set to add Messi to that list. It is the mother of all transfer windows and one which not only surely confirms them as Ligue 1 champions after just one week of action in the French top-flight, but also makes them a daunting prospect in the Champions League, a trophy that has so far eluded their grasp.

Messi's somber end to a journey that has provided such happiness for so long is cruel, undeserved and upsetting. Nobody wanted it to go this way, especially not him. But in life you cannot dwell on things and the only way that the bitter taste will be rinsed out is if he helps PSG win the Champions League at the first time of asking, aged 34, playing in the same team as the bloke who has spent the last 15 years booting him as hard as possibly can in El Clasico.

One door closes, another opens; we'll all just have to get accustomed to this reality, now, like the pissing August rain.