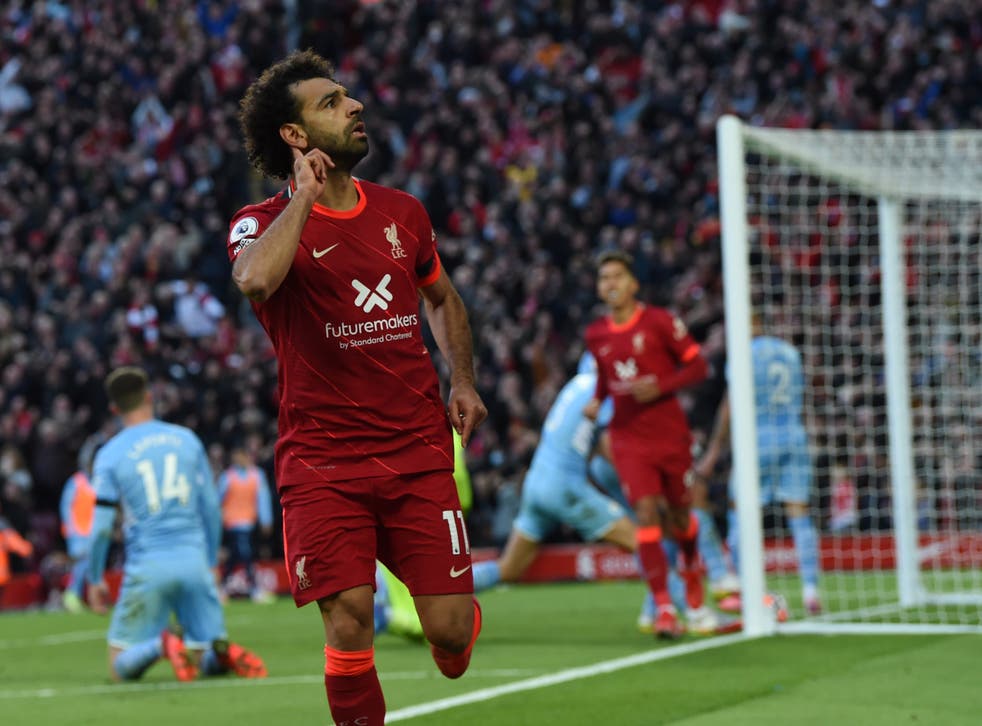 06 Oct

Liverpool must confirm Mo Salah's future before it becomes an unwelcome distraction

As the glistening October sunshine beamed over Anfield on Sunday afternoon, something special happened. Mohamed Salah picked up the ball, shrugged off Joao Cancelo, rolled his foot across the top of the ball to take it away from Phil Foden, proceeded to send Aymeric Laporte – one of the most elite defenders in world football – for a hotdog, before cutely dinking the ball over the top of Alisson – one of the most elite goalkeepers in world football – and into the net.

It was a goal of sheer individual brilliance, one I am sure you have all watched over and over again by this point of the week. The finish opened the scoring in an exhilarating clash in Merseyside which sparked to life in the second half. It was Salah's 134th goal in just 212 appearances for the Reds and his sixth of the Premier League campaign – one which makes him the division's joint-leading goalscorer heading into the international break.

Here is a player operating at the peak of his powers, one who seemingly just continues to produce, game after game, season after season. Salah is an anomaly in many ways; the picture of health with about 0.1% body fat, the Egyptian has astonishingly only missed three matches through injury since signing for Liverpool from Roma at the start of the 2017-18 campaign.

During his first season, the Reds scored 135 goals and reached the Champions League final. In his second Liverpool hoovered up 97 points and were crowned champions of Europe. In his third they won the league for the first time in 30 years. In his fourth he helped the club to a third-place finish and scored 31 all-competition goals. Alongside all of this, he's won two Premier League Golden Boot awards, has averaged a goal every 130 minutes and provided 50 assists.

The 29-year-old is already a club legend on the red side of Merseyside and to lose him would be unthinkable. That is why, then, they must squash any potential doubt around his future and offer him the deal he wants to secure his future. Salah is on a reported £200,000-a-week at Liverpool and is the club's second highest earner behind Virgil van Dijk (£220,000).

That figure is of course astronomical, but in the warped world of football, where Manchester City's version of Salah, Kevin De Bruyne, earns £350,000-a-week and Jack Grealish earns £300,000, should the former Chelsea 'flop' request a deal within this realm, the Fenway Sports Group simply need to just nod and hand over a gold-plated pen for him to sign the contract with. He is that good, and with just two years remaining on his current deal, Liverpool need to avoid a potential situation whereby next summer their prized asset is considering a future away from L4 the following year, for nothing. Now that, really would be a travesty.