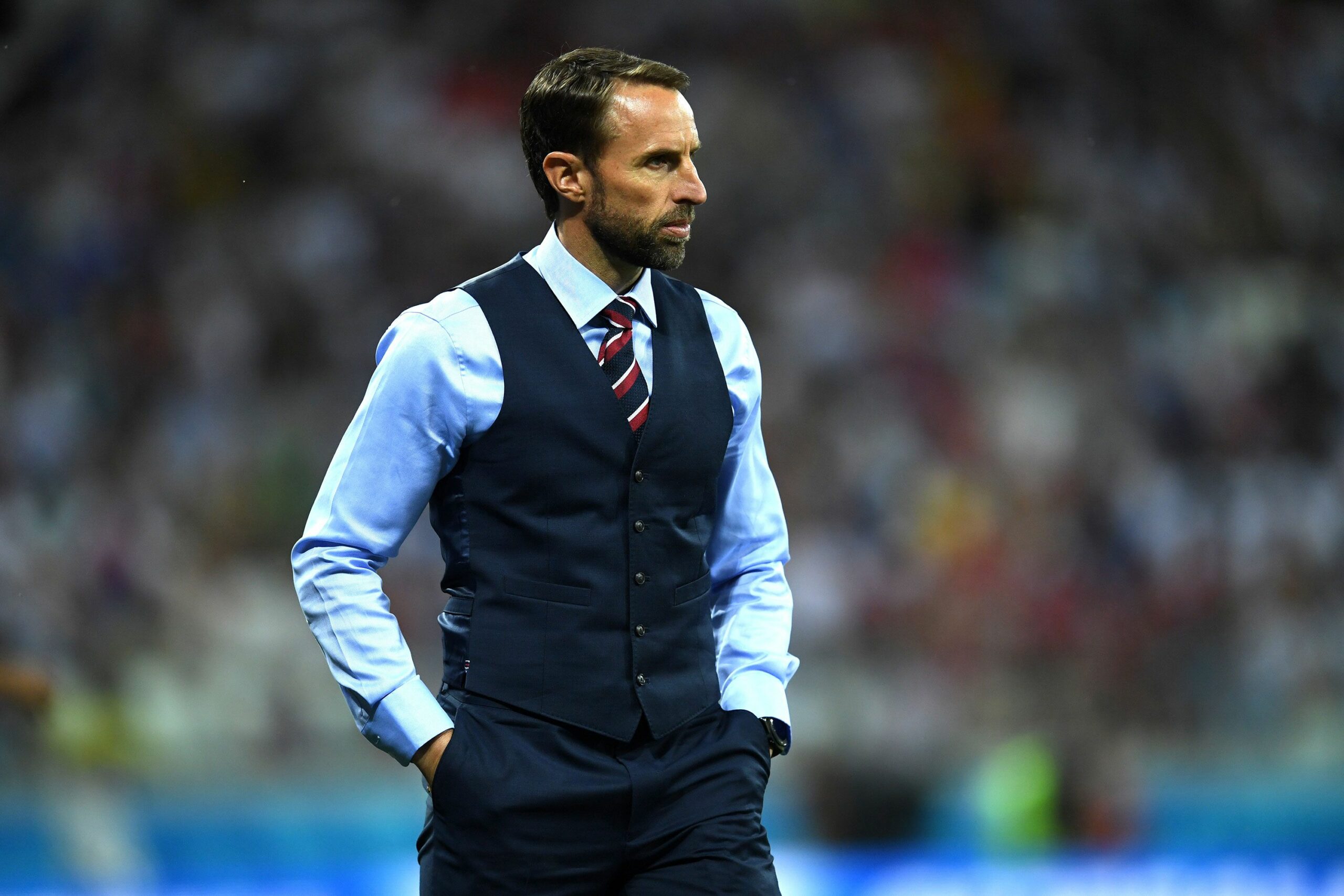 05 Dec

Saturday's World Cup quarter-final gives England the perfect chance to show just how far they've come

Twelve goals scored, two conceded and a spot in a World Cup quarter-final secured – England are enjoying life out in Qatar.

Whilst topping Group B was expected of the Three Lions and, similarly but to a lesser extent, beating Senegal also seemed like somewhat of a foregone conclusion before kick-off on Sunday evening, the manner in which Gareth Southgate's side have gone about their business in the Middle East has laid down a marker and made them one of the most feared teams at this year's unprecedented mid-season tournament.

Sunday's last-16 victory over Senegal was as resounding as the Three Lions' final group-stage win over Wales – the most impressive aspect being how assured things have been defensively for a team who have often leaked goals at an alarming rate at major international tournaments. Consecutive clean sheets and a plethora of goals spread evenly among the team's most dangerous attacking assets will provide England with all the confidence in the world heading into Saturday's blockbuster showdown against the current world champions.

France arguably represent England's biggest test in the last four-and-a-half years. En route to the semi-final of the World Cup in 2018, Southgate's men defeated Colombia and Sweden in the knockout rounds before succumbing to a Croatia side that they really should have beaten. Three years later at the Euros, they beat an extremely weak Germany at Wembley before thumping Ukraine and edging past Denmark, eventually losing out to an ageing Italy team on penalties in the final.

Whilst the recent runs on the main stage have shown a clear improvement for England under Southgate, the litmus test of their overall advancement throughout the last six years will be how well they deal with Didier Deschamps' star-studded cavalry when they arrive on Saturday evening. Les Bleues were underwhelming at Euro 2020 but are the current World Cup holders and possess a starting line-up flooded with indescribable talent.

Kylian Mbappe has yet again been one of the standout performers in Qatar and was mesmerising as France comfortably dispatched Poland in the last-16 on Sunday, scoring two sensational goals to help his nation secure a spot in the last eight of the competition. For all of their quality, however, question marks remain over their defensive capabilities and there is an expectation that England will be able to harm them on Saturday.

Deschamps' side are yet to keep a clean sheet at this year's World Cup and can often look a little chemically unbalanced when they find themselves having to defend a sharp-edged counter attack – something England perform expertly well. Indeed, the key battle will be Mbappe against Kyle Walker, arguably the only defender in world football with the potential to match the Frenchman's blizzard-like pace.

Walker contained Mbappe well as Manchester City knocked PSG out of the Champions League last season, thwarting the 23-year-old's usually unmanageable capabilities with the ball at his feet on the left touchline, but he was surprisingly off the pace against Senegal and rustiness from his recent injury layoff looked apparent. There is hope that this was just a blip, though, and that with so much on the line – against a player deemed to be the greatest around by many at present – Walker's form will return at a crucial time.

Six years-and-a-half years and almost three major tournaments since Gareth Southgate took charge of this directionless England team, bereft of any kind of hope or expectation following a humiliating exit against Iceland in Nice, the truest obstacle presents itself on Saturday.

Pass it, and there may stand a genuine chance of football returning home, just in time for Christmas.