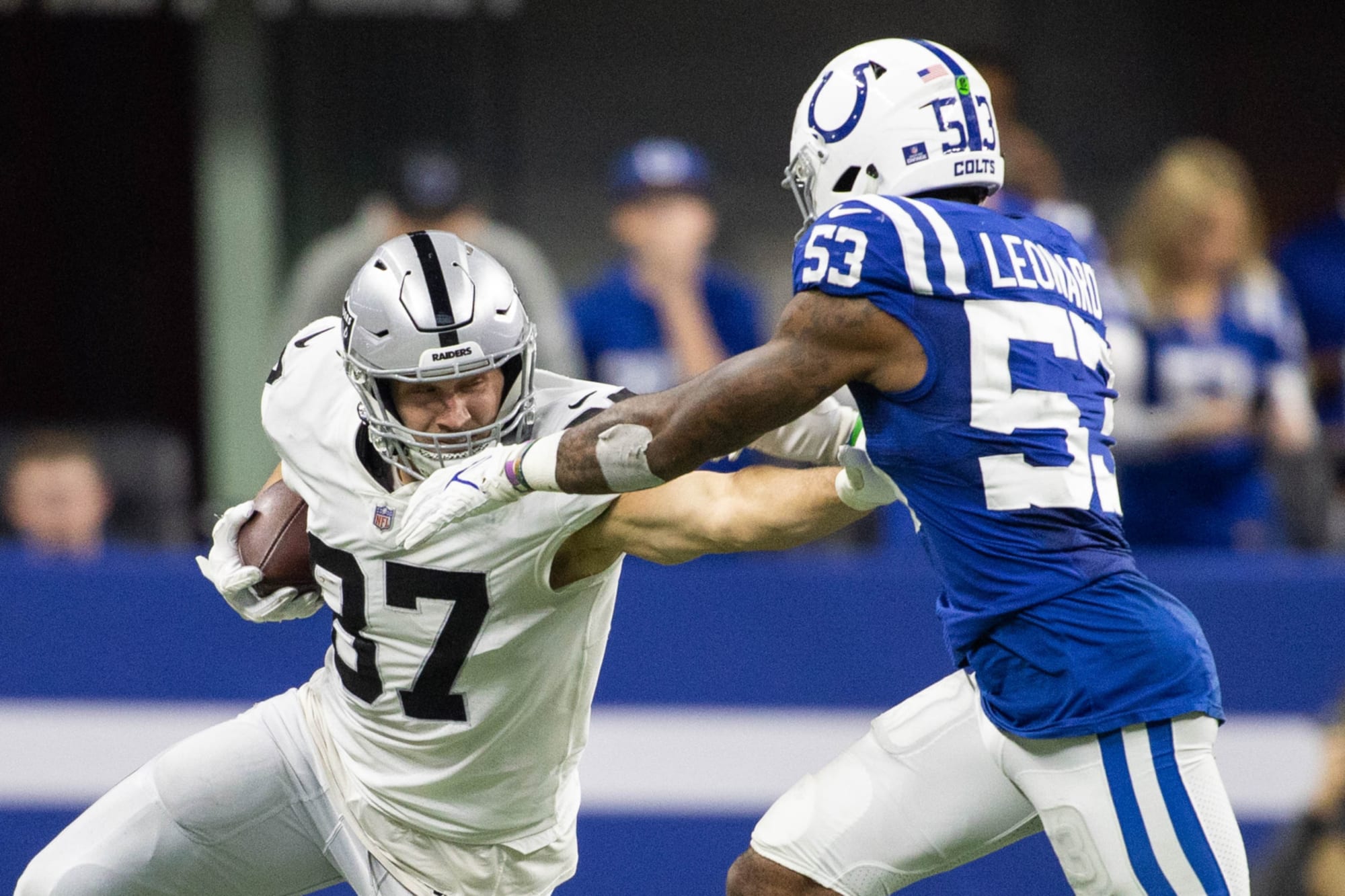 11 Nov

So many teams still trying to figure it out… Here's what to expect in week 10 of NFL action

As we come into Week 10 of the NFL season, we notice that there are still so many teams with glaring issues that haven't been fixed. These issues are once again set to rear its ugly head when they battle it out on Sunday. Let's look at some of the things to expect during the Week 10 slate of action.

The first thing is the Indianapolis Colts. It's incredibly obvious that this team quite literally has no idea what direction they want to go in moving forward. They fired Frank Reich but hired Jeff Saturday, a guy who only has head coaching experience in high school. And he had a losing record. Then, they made the decision to promote a coach to become their next offensive coordinator, somebody that has never once called a play before in his NFL tenure. All of this is going to be coupled with the fact that they are starting Sam Ehlinger, with a weak offensive line and a defense that is stuck on the field for too long. Don't expect a coming out party for them this week against the Las Vegas Raiders.

The next thing we need to discuss is the Green Bay Packers. You can expect them to add onto their losing streak here. It's rare to see an Aaron Rodgers led Packers squad at 3-7, but it's likely that is where they'll be by Week 11. They play the Dallas Cowboys here, arguably the best defense in all of football right now. Green Bay only mustered one good drive against the Detroit Lions last week, the worst statistical defense in football. Rodgers threw three interceptions with two of them coming in the end zone during that game. If they struggled to move the football and capitalise off good drives against Detroit, the Cowboys will eat them alive.

Another thing to expect is a battle between two incredibly unprepared teams in both the Arizona Cardinals and the Los Angeles Rams. It looks like it's going to be a rock fight as neither team can go through an entire game without hurting themselves. For the Cardinals, many have questioned their chemistry and coaching as a unit. For the Rams, they continuously lack that late game fire they had a season ago when they won the Super Bowl. That ignorance of details led to them collapsing a game that they should have easily won against the Tampa Bay Buccaneers. 

Then finally, pay attention to the Kansas City Chiefs. Expect them to blow the doors off the Jacksonville Jaguars, assuming they don't take them lightly. Jacksonville has stayed close in games this season and had a big win a week ago, but the Chiefs aren't the team to mess around with. Patrick Mahomes is feeling comfortable with all his new weapons, and they are looking dangerous as always. It's just hard to believe Jacksonville can slow down the Chiefs offense and beat their defense enough to win this game.

We also must give a special mention to the Germany game this week between the Seattle Seahawks and the Tampa Bay Buccaneers. The Seahawks are looking like one of the best teams in the NFC right now behind Geno Smith and Kenneth Walker. They're firing on all cylinders right now as we enter Week 10. Meanwhile, the Buccaneers can be feeling some false confidence after a win over the Rams due to Tom Brady's comeback drive. A game that they 100 percent would have lost if it weren't for Los Angeles' conservativeness down the stretch. The Buccaneers haven't been a good football team this year, while the Seahawks have been unbelievably surprising. I think Smith and Seattle are going to shock the world on an international stage against Tampa Bay. Though it is hard to doubt Brady no matter what the matchup is.