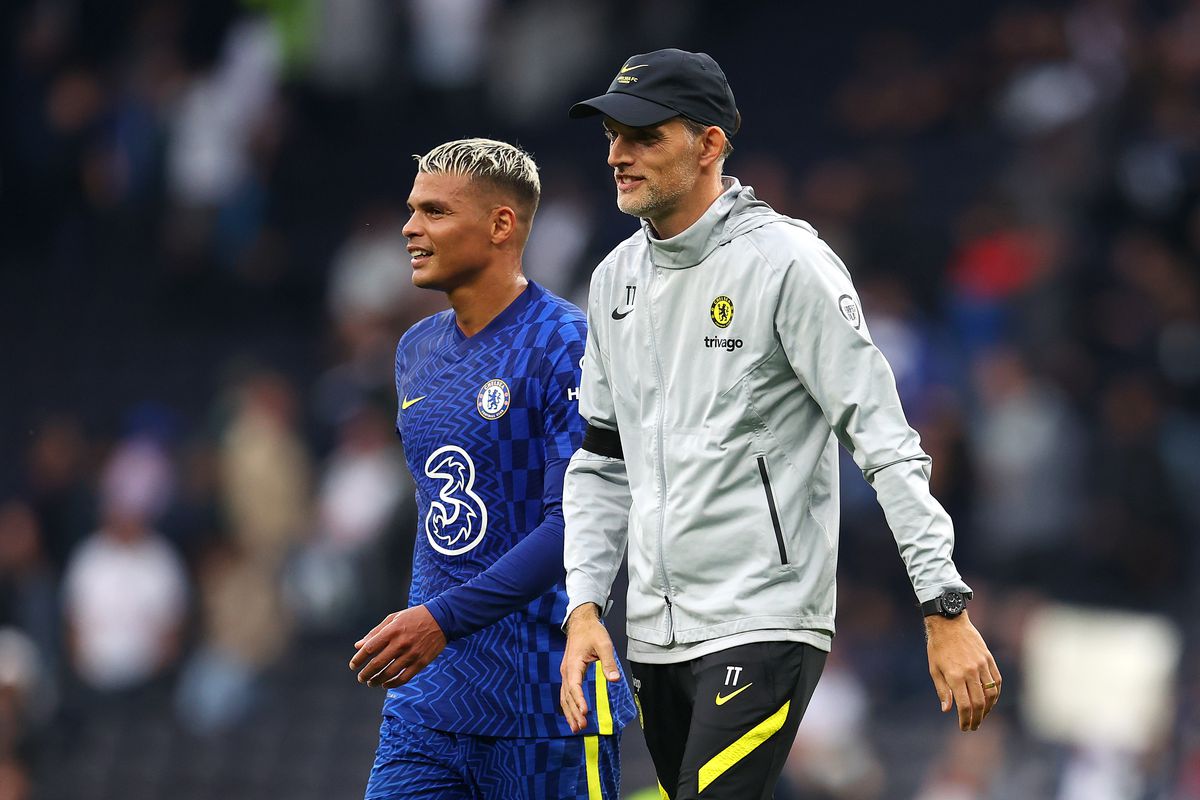 20 Sep

Tactically astute Tuchel is making Chelsea the team to beat

Tottenham 0-3 Chelsea. Another resounding win for Thomas Tuchel and his well-oiled machine against a Spurs side who, despite starting promisingly, slumped to a second consecutive hapless hammering in the space of just two weeks. We could pick holes in the north London club's lack of game management for hours on end and it probably still wouldn't be long enough, so let's forget it.

The real talking point here was another emphatic performance and result for the Blues, who now sit top of the Premier League table after five games having conceded just one solitary goal – a penalty away at Liverpool. While Nuno and Spurs got it all wrong on Sunday, Tuchel once again got it spot on tactically.

After a stale opening 45 minutes, the German noticed what was lacking from his starting XI and made the substitution of all substitutions at the break, introducing N'Golo Kante – the world's best driving defensive midfielder – for a Mason Mount who, in truth, has looked a little jaded from the summer's European Championship so far this term.

And what a move that proved to be. An injection of energy in the heart of midfield provided this game with the double espresso it desperately needed, and within four minutes a promising Chelsea attack forced a corner, which was swung in delightfully by the impressive Marcos Alonso and met by Thiago Silva, who had blissfully jogged in from the edge of the box to nod home with relative ease. While the cross was exceptional and the header inch-perfect, better defending is expected of a Premier League team, let's be honest.

After 57 minutes the game was dead and buried thanks to the driving Kante picking the ball up on the edge of the box and lashing home an extremely fortuitous effort, which took a wicked deflection to find the corner of Hugo Lloris' net. 2-0. Game over. The Blues made it three late on courtesy of a fantastic Antonio Rudiger strike, and Timo Werner did his best to not miss every single chance he was presented with. Unsuccessfully.

While the scoreline is impressive, the way in which Chelsea obtained it further highlights just what an accomplished coach Tuchel is, and how well he has taken to the Premier League. Against Liverpool in August, after the Blues went down to 10 following Reece James' dismissal, the German reorganised his team to make them compact and impossible to break down which ultimately led to them leaving Merseyside with a well-earned point.

Last weekend against Aston Villa he replaced debutant Saul Niguez – after the Spaniard had what can only be described as a total shocker in the first half – with the assured Jorginho which helped them to another comfortable victory and clean sheet. Against Spurs, noticing what his team needed and who could provide them with an invaluable solution, he replaced a misfiring Mount for Kante and Chelsea scored three second half goals, with the Frenchman notching one of them. 

The change also nullified Spurs' 4-3-3 formation and allowed their two full-backs to bomb forward and cause mayhem in the final third, with Marcos Alonso providing the assist for the first goal. In the first half the Blues had failed to register a single shot on target, in the second they had taken 10, winning the match 3-0 whilst playing three centre-backs, three fairly defensive midfielders and two wing-backs.

Now that's what I call (another) masterstroke, and could be the difference between this exciting Chelsea team under Tuchel and the rest of the Premier League's elite when all is said and done.