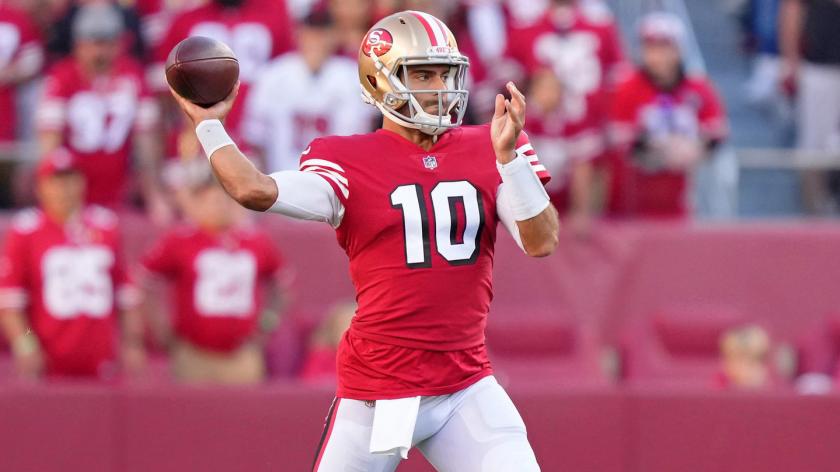 06 Oct

This NFL season (so far) is not what you expected…

2022 has been an absolute roller coaster of emotions for every single NFL team out there. No matter how one sided you think a game might be, it almost always turns itself around and goes down to the wire. Not one single team is really breaking away from the rest of the pack in terms of record outside of the Philadelphia Eagles either, making it all wide open for the taking. Let's take a look at some important things to look out for in Week 5.

The first thing to look out for this week is the Miami Dolphins having a better game plan in place for Teddy Bridgewater. Teddy Two Gloves had to step in last week for the in injured Tua Tagovailoa and was playing under his game script. This week, everybody knew that Tua wouldn't be suiting up. The franchise had a lot of time to prepare for Bridgewater to be their starter and shape the game plan to his talents. They are also getting a team that they know well in the division, the New York Jets. Expect some more consistency from their offense this week.

The next thing to keep an eye on is the San Francisco 49ers and Jimmy Garoppolo. I just don't know what it is, the man keeps on winning. Every single time that Jimmy G steps out there for the 49ers, they are winning games. That's not a coincidence. San Francisco gets a lowly Carolina Panthers squad that they should be able to roll over assuming they don't beat themselves. Which seems rare when Garoppolo is out there starting for them.

Next, keep an eye on the health of David Montgomery on the Chicago Bears. If he isn't able to suit up due to his knee and ankle injuries against the Minnesota Vikings, they shouldn't worry too much. After all, they have an upcoming star behind him that is starting to become underutilized. Khalil Herbert has shined in every game that he's gotten the opportunity to make plays. He just rushed 19 times for 77 yards last week without Montgomery in the line-up. Chicago fans, don't worry if Montgomery can't go this week, let him heal up and stick with Herbert.

Then finally, look for the Atlanta Falcons to remain physical with the Tampa Bay Buccaneers. Obviously, everyone expects the Bucs to just crush the Falcons this week and rightfully so. However, I think it's going to end up being a close game between two teams that know each other well. And, even if it isn't, Atlanta is going to play a rough and physical style of football with them that I don't know if they can handle just yet. Tom Brady is getting up there in age and the hits are already starting to pile up. He recently missed practice due to both right shoulder and finger injuries suffered from recent hits. If the Falcons can hit him early and often in this game, they will not only rattle him enough to win, but throw the entire team in to chaos down the stretch of the season. 

Finally, pay attention to the upcoming London matchup between the New York Giants and the Green Bay Packers. The Giants could potentially be sending out Saquon Barkley to be the signal caller for them after injuries strike both Daniel Jones and Tyrod Taylor in the same exact game. Meanwhile, Aaron Rodgers is attempting to bounce back from a rare pick-six and that defense is shaking off the fact that Bailey Zappe just scored 17 points on them. It's going to be a great matchup between two 3-1 squads with some problems coming into the week.