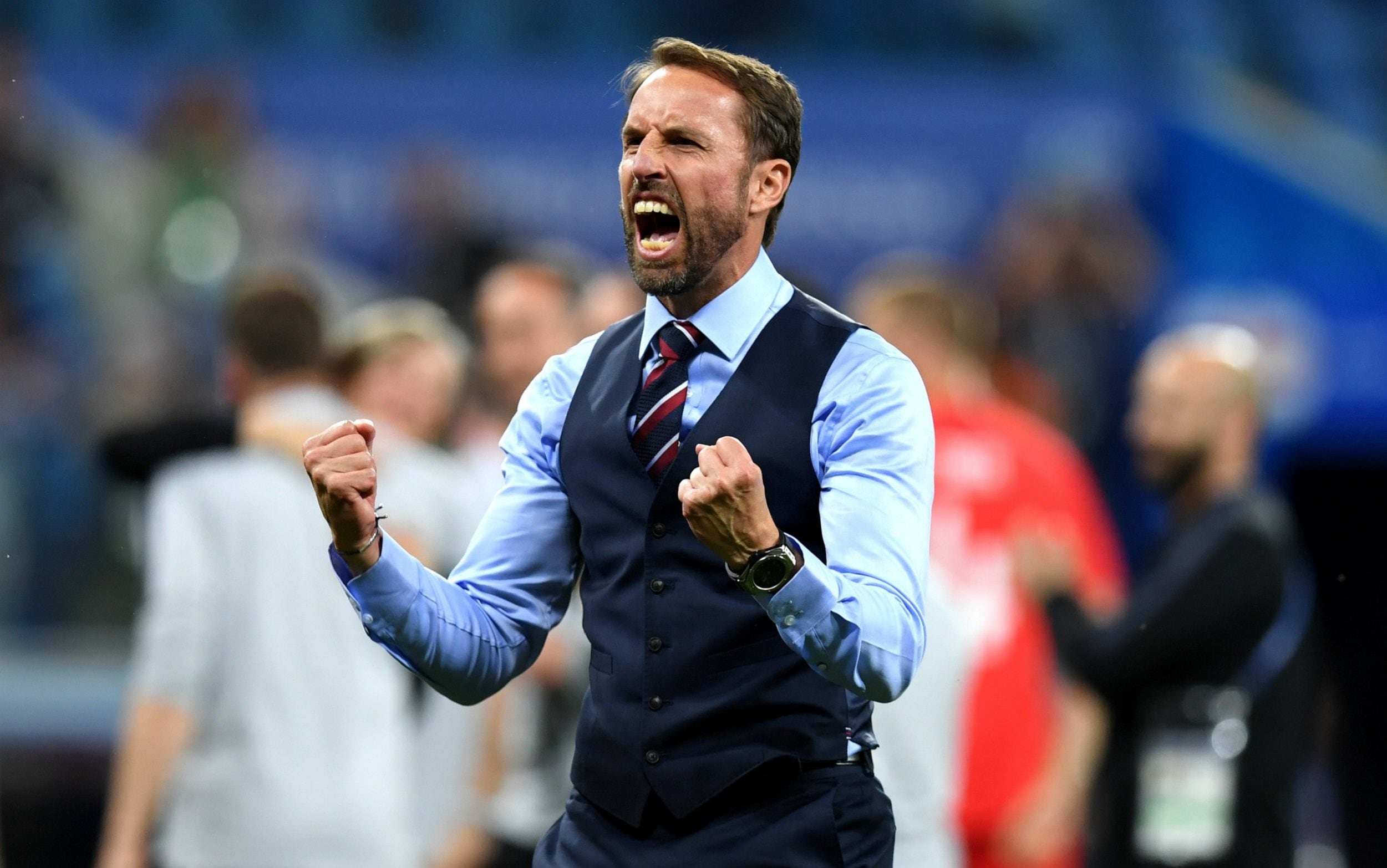 02 Jun

What can we expect from England at Euro 2021 following Southgate's squad announcement

Gareth Southgate has officially confirmed his 26-man squad for Euro 2021, trimming down last week's provisional 33-man helping by omitting James Ward-Prowse, Aaron Ramsdale, Ben White, Jesse Lingard, Ben Godfrey and Ollie Watkins; Mason Greenwood also withdrew with an injury.

While most of the names in that list were probably expecting the chop, it has come as somewhat of a surprise to see Southampton midfielder Ward-Prowse left out of proceedings. The 26-year-old has been one of the few positives in a pretty lacklustre campaign for the Saints this term and offers something different with his exemplary ability from set pieces. Jesse Lingard may also feel aggrieved about missing out after the run he enjoyed for West Ham throughout the second half of the 2020/21 season.

The Manchester United loanee established a new lease of life on loan in east London, scoring nine goals and providing four assists for the Hammers. It remains to be seen where the future lies for the 28-year-old, but he looks back to his very best and it's great to see.

Other than that, though, it's a solid squad chosen by Southgate and the surprise inclusion of Trent Alexander-Arnold – following weeks of will he/won't he type debate around his selection – can, in my opinion, be viewed only as a positive. This is an England side which breeds creativity, from defence right up to attack. Jack Grealish, Phil Foden, Mason Mount, Raheem Sterling and Jadon Sancho each bring their own type of excitement, while the free-scoring Kane up front will aim to do exactly what he does best: score a bucket load of goals.

While we were all crammed into sweaty pubs watching England get knocked out of Euro 2016 by Iceland, Jude Bellingham was in Year 8. I'm not kidding, look it up (but be prepared to feel momentarily depressed when you do). Five years later and he is part of a squad which should feel confident in finally bringing football home.

There have been inclusions for Tyrone Mings and Conor Coady, both of which have endured fine seasons with Aston Villa and Wolves respectively, while Luke Shaw returns to the international fold following a tremendous campaign spent with Manchester United, where found himself a genuine candidate for Player of the Season. Jordan Henderson's return from injury is another massive plus, though it remains to be seen whether or not Southgate will trust him from the outset having spent so much time on the sidelines, or opt for a partnership of Declan Rice and Kalvin Phillips to begin with; only time will tell.

Overall it is fair to say that there should be cause for excitement with this current crop considered. The same feeling of false optimism has plagued England fans for decades, constantly let down by a squad of world-beaters on paper and pub teams on grass, and it will come as little surprise to once again be experiencing that familiar cocktail of disappointment and sorrow in exactly one months' time, should we miraculously fail to qualify from a group containing Scotland and the Czech Republic, or be dumped out by one of Portugal, France or Germany in the last-16.

But it'll never stop us believing.

England have more creative exuberance in this current squad than they have had heading into a major tournament during the last 15 years and it would be criminal to see it all go to waste. What should we expect from the Three Lions this summer? It's difficult to say, as tournament football is an anomaly that can often leave players and fans alike completely bewildered at how things transpire, whether down to plain old misfortune or simply just bottling it when it matters most.

In this current crop, though, are players that force you to the edge of your seat like the very best throughout history. Foden looks like a prodigy of Lionel Messi; the way he carries the ball and slaloms through opposing defences like a double-jointed alpine skier. Grealish resembles Gascoigne with his fearless creativity and arrogant swagger, while Kane's ongoing impression of Alan Shearer will never tire.

Expect the expected, as more often than not England seem to follow a similar pattern at World Cups and European Championships and it's the best way to avoid devastation, yet again.

Nah… who am I kidding. We're going to win the whole thing, aren't we?