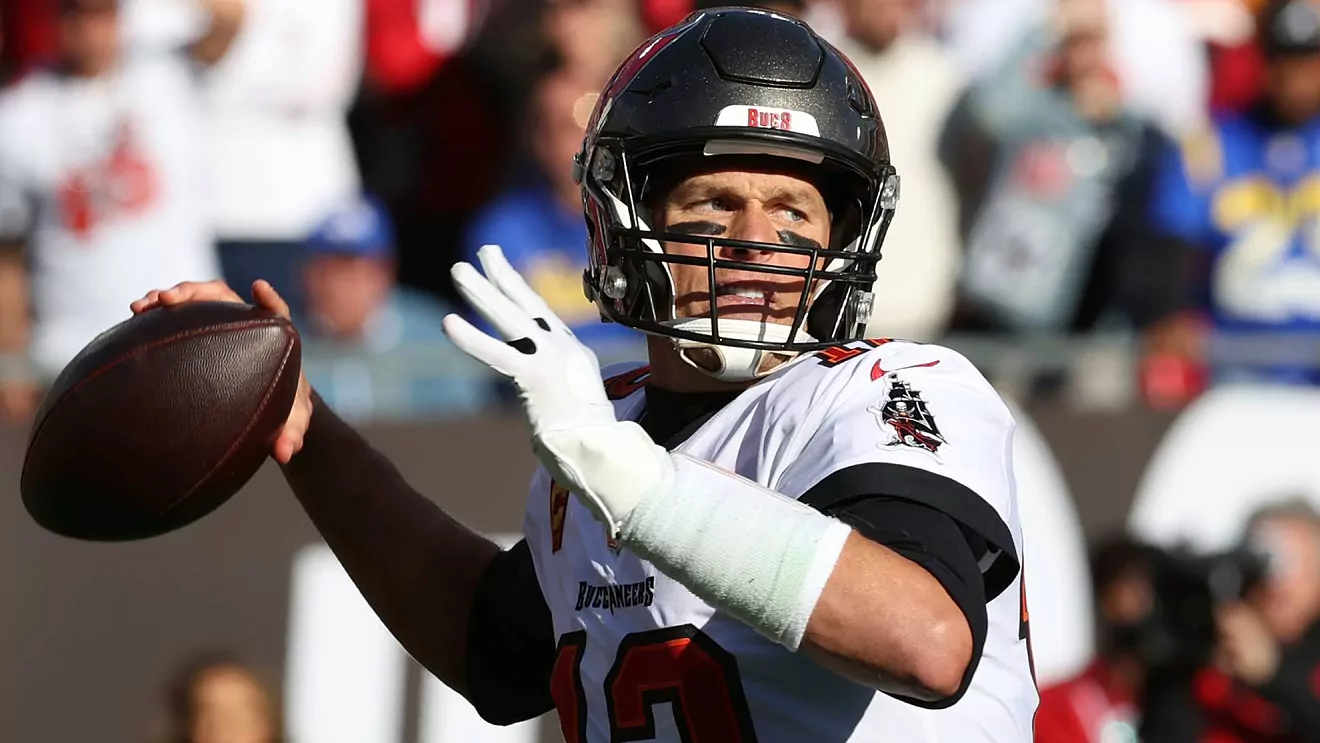 05 Aug

When Brady retires, who becomes the next breakout QB?

It seems like it will never happen at this point, but EVENTUALLY, Tom Brady will step away from the game of football. He recently retired from the league after the Tampa Bay Buccaneers lost in the playoffs but then chose to return to the sport after a two-month vacation. During that span we got to thinking about who the new face of the league at the quarterback position might be when he officially walks away. There are a few answers that could end up becoming true, although none seem as strong as Patrick Mahomes.

There is a ridiculous amount of quarterback talent in the league right now, Mahomes is at the top of the pack. He's one of the few that has consistently drawn comparisons to Brady in terms of his potential and rise to greatness at a young age. Mahomes has played just four years as the starting quarterback for the Kansas City Chiefs, and they've made it into the AFC Championship game or better in all of those years. That alone is a stat that just blows your mind when you hear it. He's also been named to four Pro Bowls, AP-All First Team, and Second Team, picked up an MVP award and made it into two Super Bowls while winning one of them. The amount of consistency he's shown is just unbelievable at his age and the amount of time that he's actually been a starting quarterback. There are a lot of great quarterbacks in the league who couldn't' even get a starting nod in their first four seasons yet Mahomes has done all of that in the same time span.

He's also only had one season in his career where he didn't throw for under 4,500 yards, that was one where he suffered from an injury and was forced to miss a handful of contests in order to heal. Even then though, he still almost hit that mark by some miracle. Oh, and one more thing. Mahomes is also the latest quarterback to throw for 50 plus touchdowns in a single season. The man has just been unstoppable in the past four years. So, without a doubt, Mahomes has the best resume of any other quarterback in the league that isn't named Tom Brady and Aaron Rodgers, the two veterans in the league. We haven't seen somebody with this impact on the sport since guys like Brady and Peyton Manning have come around.

This upcoming season will be a tremendous indication if he can live up to these sky-high expectations oof taking over the league without Brady and becoming the next legendary signal caller. His superstar wideout Tyreek Hill just got traded to the Miami Dolphins. With Hill gone, Mahomes will have to prove that he can work without arguably the fastest receiver in the NFL. If we can see Mahomes dominate the league again and march into ANOTHER AFC Championship game or better without Hill on the roster, then there just isn't anybody at the quarterback position more special than him.