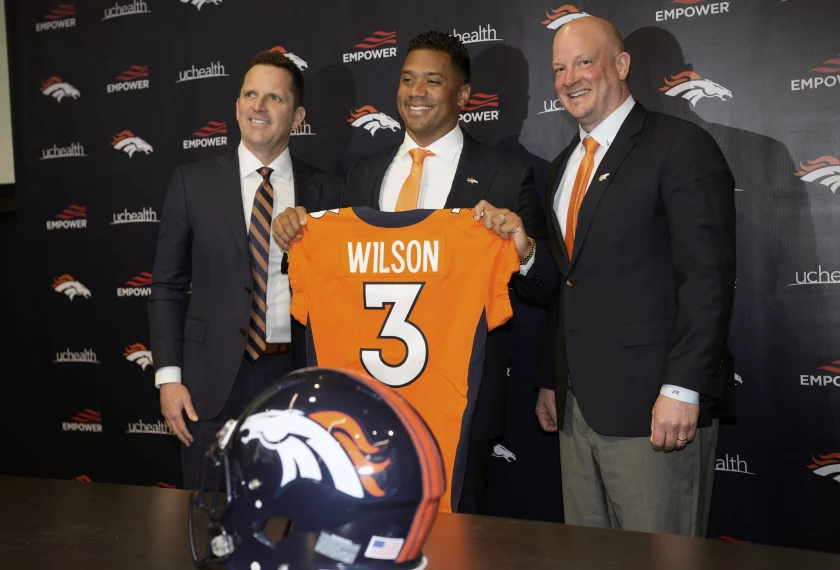 15 Jul

Why so many star players have moved teams this offseason

Years ago, when a superstar player landed on a team, they wouldn't be caught in another uniform. However, that is the complete opposite of the world we live in today. This last year alone we have seen a number of franchise stars wind up on new rosters in just a couple of months. Including Tyreek Hill, Davante Adams, Russell Wilson, Matt Ryan, Deshaun Watson and many more. Though the more you think about it, the more confusing it gets. Why would so many star players want to just up and leave their team?

Well, there are a few different reasons that could be the case. The first and most common is money. While these players make a ridiculous amount of money per year, it's only right for them to fight for the salary that they believe they have earned. Star players should get treated correctly by their franchise, and unfortunately the market was blown out of order when Christian Kirk signed on for roughly $70 plus million with the Jacksonville Jaguars. Other wideouts and players saw a player who isn't considered a star at his position, receive that type of money, and believe that they deserve more than that. When a player and a franchise isn't able to come to an agreement on these financial numbers, often times you will see a star player hold out. When you're one of the better players on your team, you are forcing the organisation to pay you, or you won't help them win. Hence, why organisation just bite the bullet and trade them away to new teams while getting assets back in return.

The next reason for players to randomly switch teams is the opportunity to win. This one isn't surprising. The main goal of any player in a professional sport is to win at the highest level. For the NFL, this is winning the Super Bowl. Why would you want to stay on a team that can't win more than three games in a season when you can make a run at a championship with other superstar talent? This is the thought process behind a lot of stars today. They want that opportunity to chase greatness. In the case of Davante Adams in particular, he wasn't sure on how many years Aaron Rodgers would play for. If he stayed with them and Rodgers left, he would be stuck with a young an inexperienced quarterback. As for Russell Wilson, he wanted to go to the Denver Broncos who have long been touted as just a quarterback away from Super Bowl contention. Meanwhile, the Seattle Seahawks are entering a rebuild after a couple straight seasons of roster troubles.

These are the two largest reasons why superstar players in the NFL have switched teams over the course of this past offseason. I'm sure that we will continue to see players jump ship and head over to new teams next season as well. This just seems to be a growing trend in the sport as these franchise players aren't really locked in to one team anymore. Anything can happen in the league and that's just part of the fun.