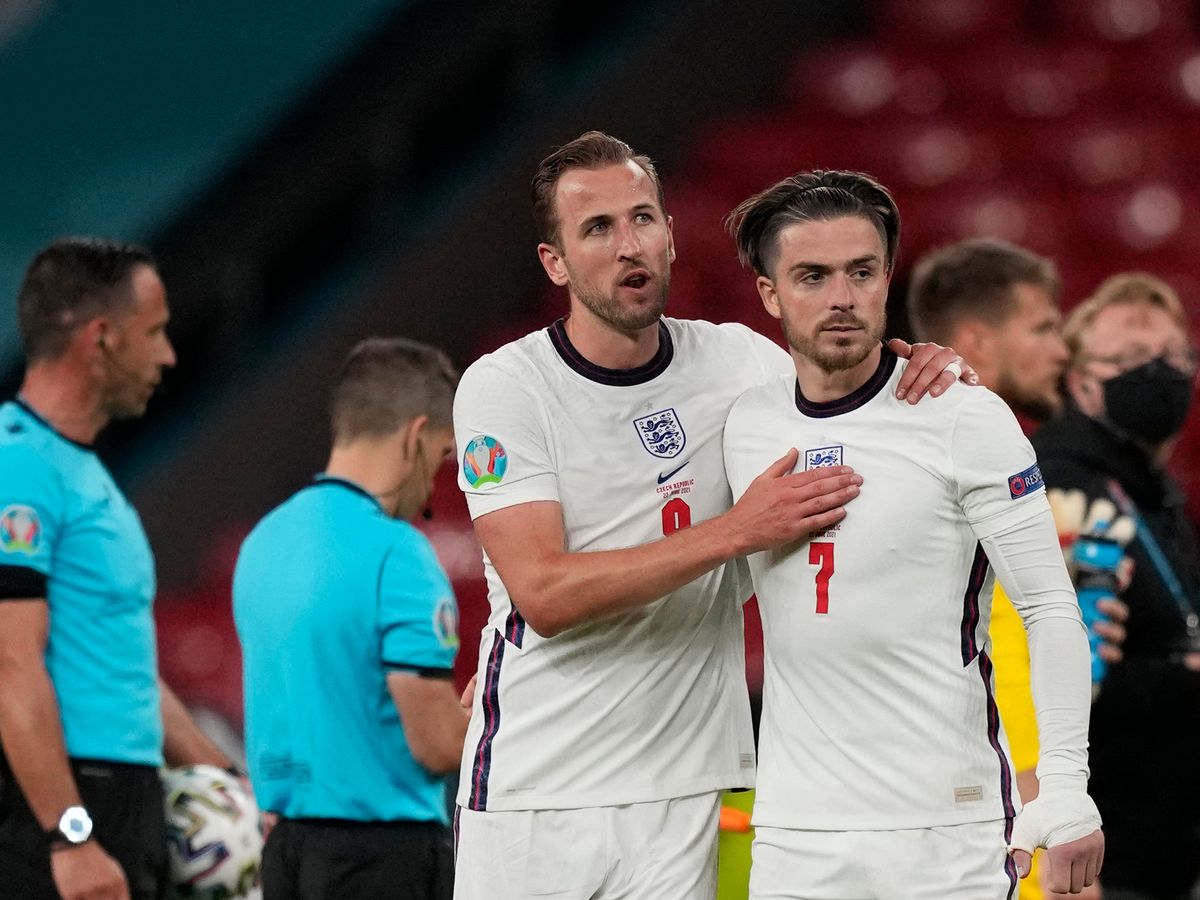 20 Jul

Will Man City Prioritise Harry Kane over Jack Grealish This Transfer Window?

With an exhilarating month's worth of international football now complete, focus turns to the upcoming domestic campaign.

Having gone a season-and-a-half playing behind-closed-doors, professional football will return with fans in full attendance on August 7, when the EFL Championship, League One and Two kick-off. The Premier League restarts a week later on August 14, and there is plenty of excitement building ahead of it.

The main talk at present is around transfers and what coloured shirt Harry Kane and Jack Grealish will be putting on in just under four weeks' time. The pair are both wanted by Manchester City but it remains to be seen if deals can be completed, with both players tied in to lengthy contracts with Tottenham and Aston Villa respectively.

If, however, City do decide to break the bank and spend over £200m on the England duo, Pep Guardiola's current title-holders will be an even more terrifying prospect next season. It will literally be like playing with a cheat code.

The scene is set for this to happen, isn't it. It is effortlessly easy to imagine Grealish, with his devilish good looks and slicked back locks – a walking advertisement for Head & Shoulders – stretching off pitch-side at the Etihad, giggling with Kyle Walker as they compare oversized calf muscles.

City do not need Jack Grealish, they already have world class assets who bring similar things to the table in Bernardo Silva and Riyad Mahrez. But they may take him anyway.

There will, of course, be some balancing of the books should the move come to fruition; one of Bernardo Silva, Raheem Sterling or Riyad Mahrez may have to depart if Grealish is to be signed. 

Gabriel Jesus will most likely be sold to fund a transfer for Kane – a player who, in my opinion, should definitely be prioritised if City are to make one blockbuster signing instead of two this summer. At 27, the Spurs striker has two years on Grealish and is a player the club actually need rather than want, although it is difficult to ever suggest Manchester City actually need anything with all things considered.

However, following the departure of City legend Sergio Aguero, only Gabriel Jesus is left as the club's main out-and-out senior striking option. While the Brazilian is undoubtedly a player of great quality, he has failed to hit the dizzy heights expected of him throughout the previous four years, and there is a collective feeling that he will never be granted a full opportunity to prove himself as the club's star man in attack, best illustrated by Pep Guardiola often playing literally nobody up-front ahead of him last season (often to great effect).

Kane would fill the void left by Aguero, and then some. He is a player in his prime, and one who knows the rigours of the top-flight better than anyone. He's also pretty good at finding the net. Coupled with the endless amount of creative talent City have at their disposal, the potential results for Kane in the north-west of England are limitless.

Jack Grealish is still only 25 and tied into a contract by his boyhood club, Aston Villa. Reports suggest the club would like him to stay at least one more season to play in front of a full house before he inevitably departs for a challenge at one of the world's biggest clubs. Nobody will begrudge him that, and that is when City should make a move for him.

Another season of Grealish playing regularly for an ever-improving Premier League team will only benefit his progression as a top-flight footballer, which will in turn only bolster the quality of player City would receive for what will be a gargantuan transfer fee.

For now, the focus should be on acquiring Kane's services ahead of the new campaign kickstarting. It won't be easy; it certainly will not be cheap, but the rewards are unimaginable. They might even finally win the Champions League.