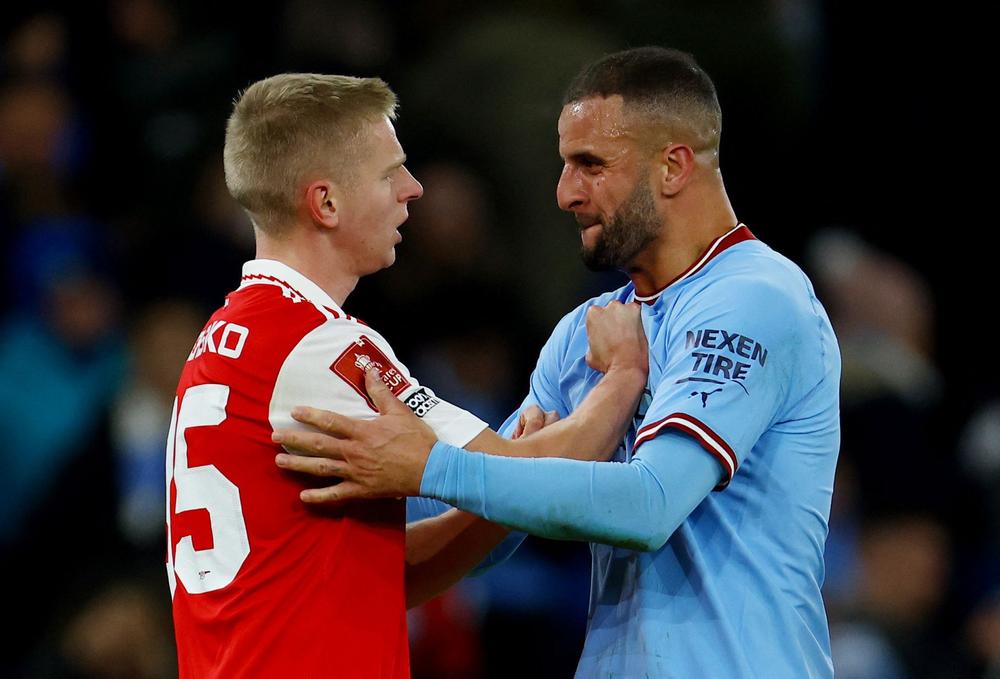 Arsenal vs City: Who's got the toughest run-in for the title from now until May 28th?
2 min read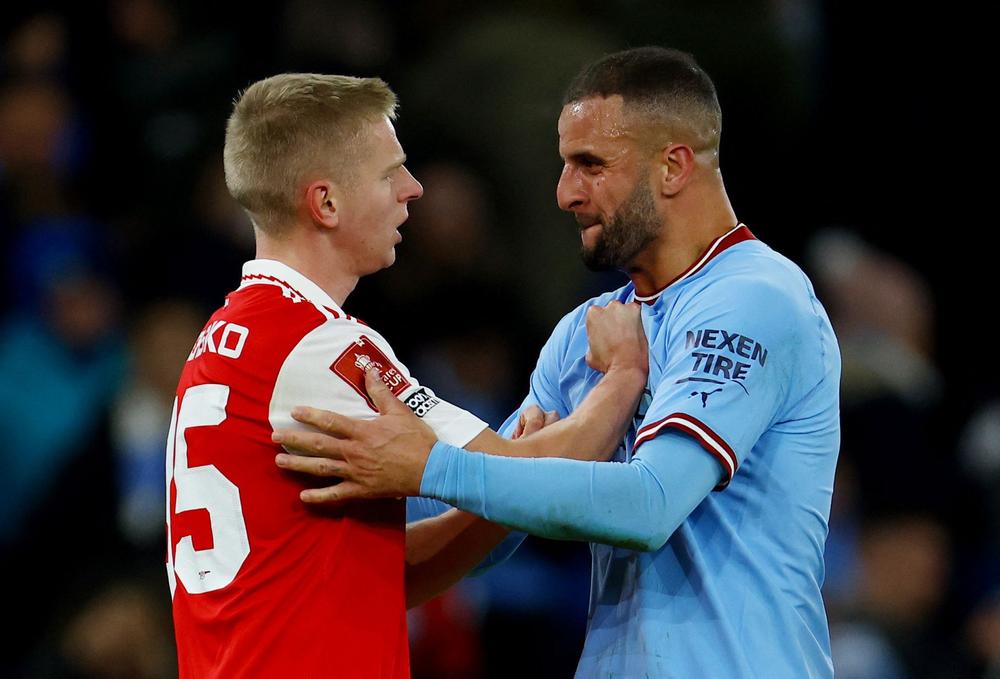 This season's Premier League campaign has been one of the greatest in recent history, and such is the state of play right now there is expected to be plenty more thrills and spills to come until the curtain is drawn in six weeks' time.
Last week, Rezzil analysed just how tight things are at the bottom of the division but this time our focus turns to the top two, as City still find themselves in the frame to retain their crown following Arsenal's capitulation at Anfield on Sunday. 
Having gone two goals ahead in the first half, the Gunners looked like they were putting an end to the thrilling two-horse title race which has engrossed us for the majority of the season.
On course for their eighth consecutive league win after Gabriel Martinelli doubled his side's lead just before the half hour mark, Liverpool struck back through Mohamed Salah just before half-time to open the game right back up again. Salah missed a penalty early in the second half and the following 45 minutes was like a game of tennis, with the possession continuously changing hands and both teams squandering half chances. 
Roberto Firmino emerged from the bench to level things three minutes from time and Liverpool could've quite easily snatched a last-gasp winner if it were not for the individual brilliance of Aaron Ramsdale in the visitors' goal.
The draw means that Arsenal passed up the opportunity to go eight points clear at the top – a gap which probably would have ended City's realistic chances of defending their title. Instead, they remain ahead by a healthy yet jeopardy-ridden six points as we enter the business end of the campaign, with City still having a game in hand over their north London counterparts.
So, with only eight games remaining for Arsenal and nine on the horizon for Pep Guardiola's side, who has the tougher run-in from now until May 28?
Arsenal
Arsenal have navigated their way past pretty much every roadblock they have been presented with this season and deservedly sit atop the Premier League approaching the final stretch. Sunday's draw with Liverpool is not a disastrous result given the Reds' quality but the manner in which they blew a two-goal lead will do little to calm the nerves of anyone connected to the club, be it fans, players or staff. 
Their final run-in is not easy but if you want to be crowned the best team in the league then how well you do when placed in a pressure cooker type situation is exactly what separates the good from the elite. So far they have done well but the stakes have not yet reached their maximum limit.
With games approaching against West Ham and Southampton – two sides who currently find themselves in relegation contention, especially the latter – there is an expectation that Arsenal will pick up six points from their next two games, although as always nothing is a guarantee.
Should Arsenal drop any points in those games then it will make their hugely anticipated bout with City on April 26 all the more explosive. The mental damage of losing – or even drawing – to or with West Ham or Southampton would be almost irreparable with the volatility of the situation considered and would play perfectly into City's hands as they ravenously hunt top spot.
It goes without saying that the trip to the Etihad in two weeks' time is the most important out of Arsenal's final eight matches and should they beat City away from home then you feel as though this long-standing debate will finally be settled.
The challenges keep coming for the Gunners thereafter, though, with Chelsea, Newcastle and Brighton all left to play, alongside a trip to Nottingham Forest, who are fighting for their lives at the bottom and a home tie against Wolves – a side who have a knack of producing upsets when they are least expected – on the final day.
Manchester City
Although City are six points behind Arsenal as things stand, the pressure is off the Cityzens as they have played second fiddle to the Gunners for the most part of the season. Pep Guardiola's side certainly have the more favourable run-in approaching, with the game against Arsenal at the end of April their only remaining fixture against a team from the division's current top five.
Leicester, who have been pitiful all season and one of the favourites for relegation, visit the Etihad next weekend before City face games against Fulham, West Ham, Leeds, Everton, Chelsea, Brentford and Brighton. City could feasibly win the rest of their nine league games with relative ease, which only increases the pressure on Arsenal.
With the Sky Blues having a game in hand over the north London table-toppers, a gap of three points is all that will separate the pair should they win that match, which is against 14th-placed West Ham, and they are the favourites to do the double over Arsenal when the Gunners visit the Etihad, so there is a strong potential that the pair could be level on points soon enough. Currently it is Manchester City who have a slightly better goal difference – 48 compared to Arsenal's 43 – though that is set to change drastically in the coming weeks.
One slight hindrance for City (relating only to the title race) is that they are still involved in both the Champions League and FA Cup, and face a fatiguing two-legged battle against Bayern Munich in Europe's elite knockout competition this week and next, as well as a semi-final against Sheffield United at Wembley on April 22.
These additional fixtures will test City's squad-depth but if one team is capable of dealing with such a condensed fixture congestion it is them, with the breadth of quality they have available in reserve.
For Mikel Arteta and Arsenal, attention is on one thing and one thing only: winning their first Premier League title in 19 years. They are in the driving seat and, to an extent, in control of their own destiny. Winning games is a lot easier said than it is done, however, irrespective of who your opponent is, and one side you do not want hot on your heels with a game in hand is a Pep Guardiola-controlled Manchester City.
The scene is set. The script remains unfinished.
Arsenal – remaining fixtures in full
16/04: West Ham (A)
21/04: Southampton (H)
26/04: Manchester City (A)
29/04: Chelsea (H)
07/05: Newcastle (A)
14/05: Brighton (H)
20/05: Nottingham Forest (A)
28/05: Wolves (H)
Man City – remaining fixtures in full
15/04: Leicester (H)
26/04: Arsenal (H)
30/04: Fulham (A)
03/05: West Ham (H)
07/05: Leeds (H)
14/05: Everton (A)
20/05: Chelsea (H)
28/05: Brentford (A)
TBC: Brighton (A) Related news
Consetetur sadipscing elitr, sed diam nonumy eirmod.