The World's Leading VR and AR Sports Trainer.
Rezzil's training systems have been used by the world's best athletes in football, basketball, Formula 1 and many more for years.
Now available to everyone, Rezzil's range of products will help you improve your performance regardless of age, experience or status.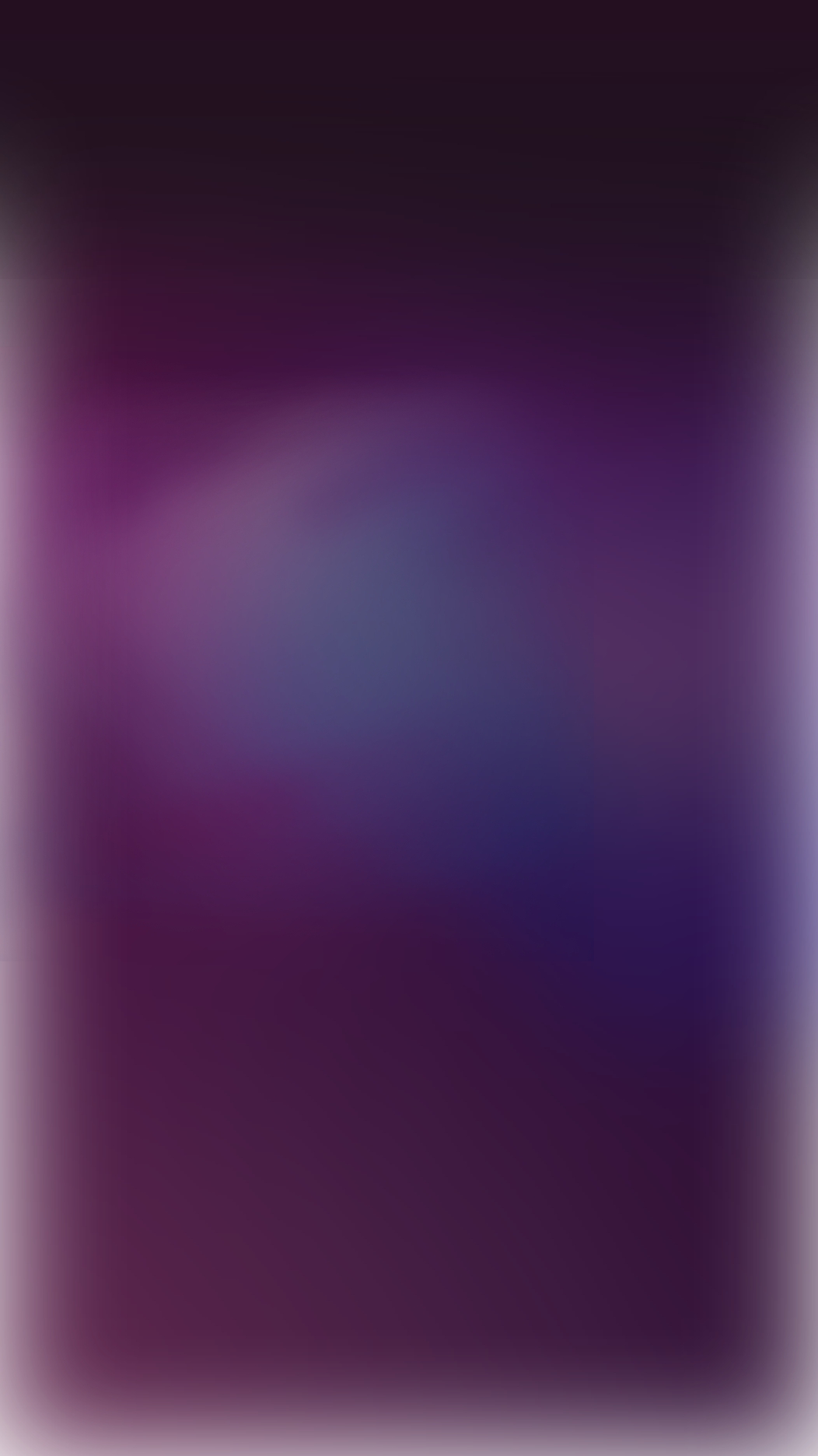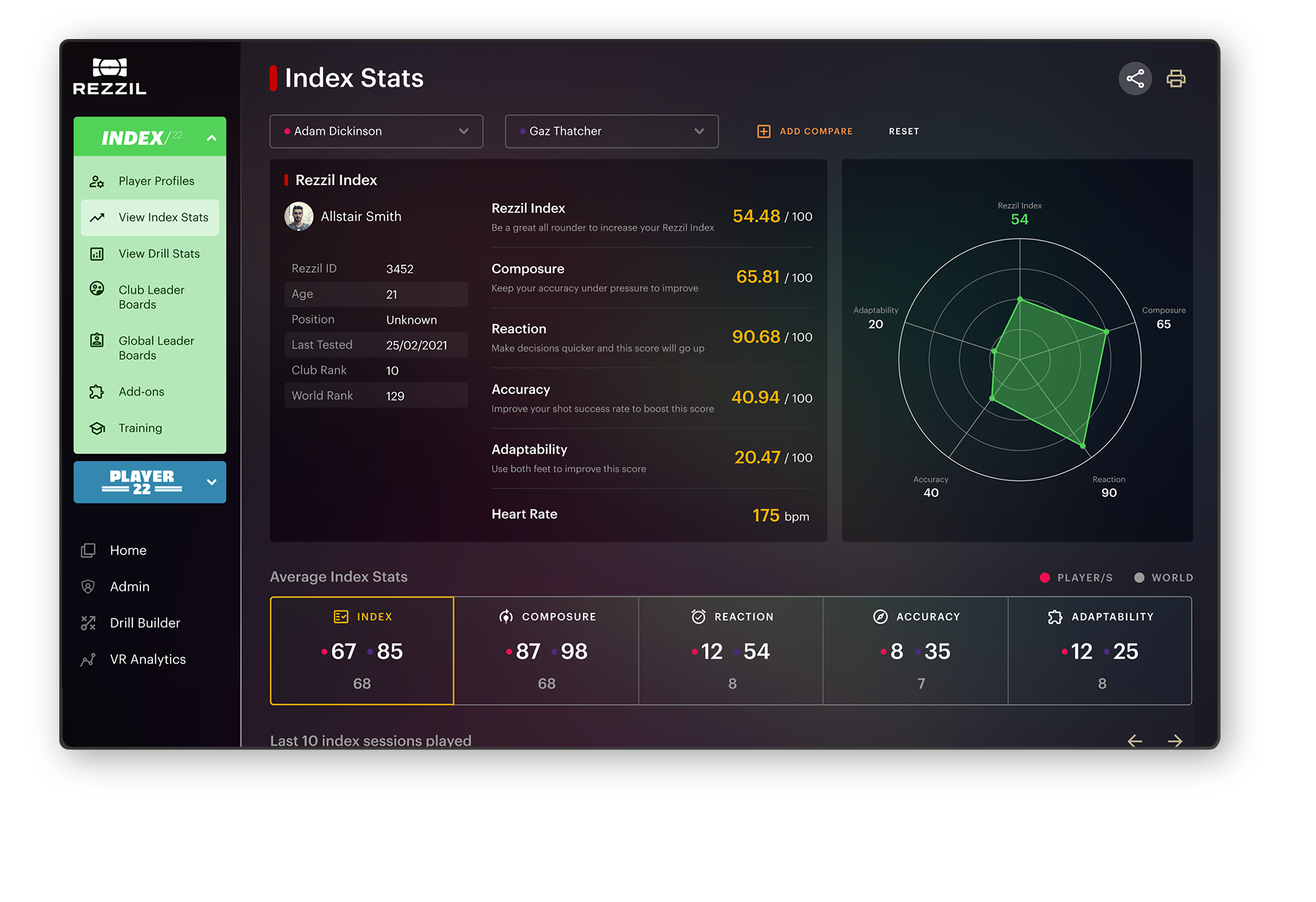 REZZIL INDEX
Driven by science.
Rezzil Index has been developed through applied research with some of the world's best football coaches and players.
Rezzil Index is the only virtual reality training software for football that triggers the same neuroplastic responses as training with a real ball.
Rigorously investigated and complimented by academic validation, the Rezzil Index is the best way to increase a player's chance of success.
REZZIL PLAYER
Train Like a Pro, Anywhere.
Whether you're a Premier League striker, high school quarterback, streetball point guard or a Formula One driver, Rezzil Player will help you find your edge and win.
Rezzil Player is an accessible but insanely capable AR and VR sports training game that will help you find the next level of performance.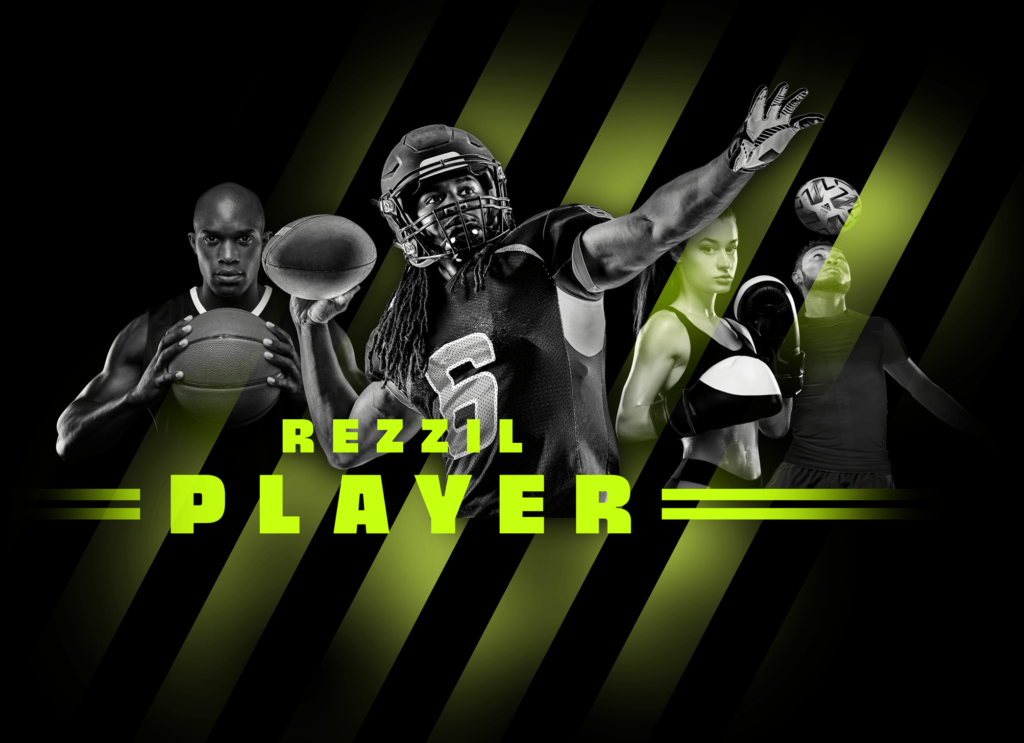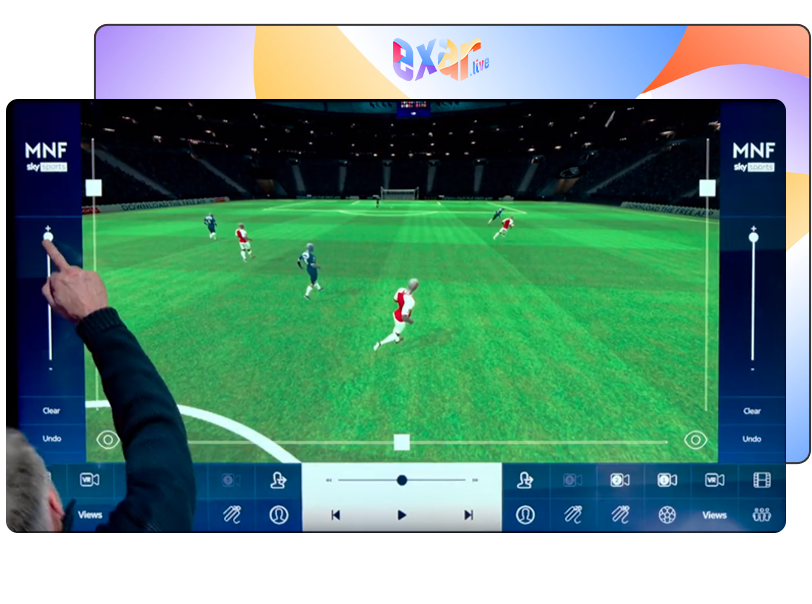 REZZIL EXAR.LIVE
Data-driven, post-match analysis.
Ingesting data from optical solutions such as Second Spectrum, Hawkeye and Tracab, exar.live aims to streamline data feeds into a consistent format and deliver globally to analysts and developers to use in meaningful ways.
REZZIL ELITE
Rezzil Creates a Range of Bespoke Solutions for Elite Users and Events.
Since 2017 we have developed unique products for elite users in the Premier League, NBA, NFL, MLS, F1 and many more. Our Rezzil Elite solutions help teams make sense of data and find new ways to rehabilitate injured athletes effectively.