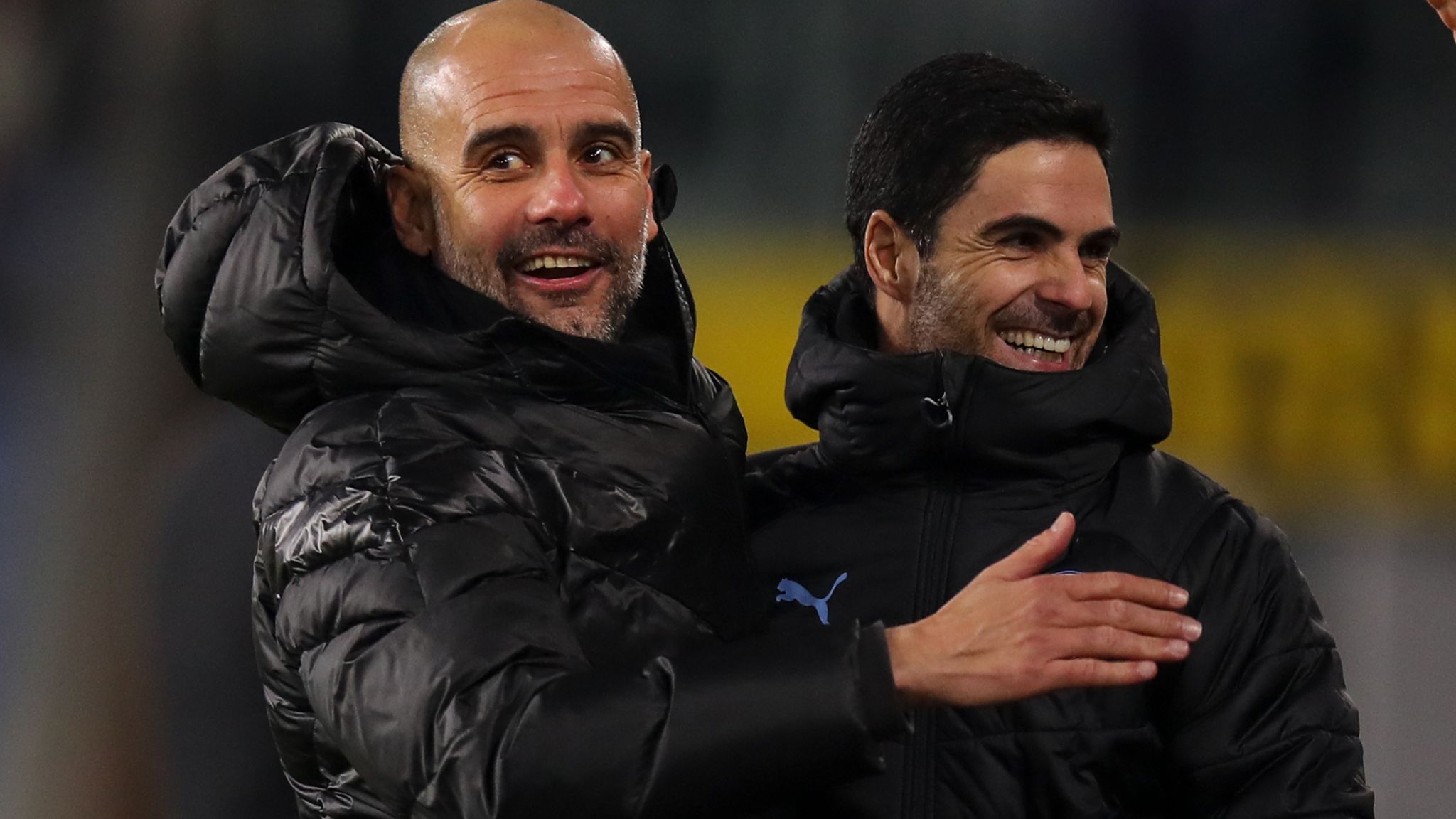 24 Jan

Friday's FA Cup showdown will provide us with the first glimpse of how the title race might pan out

It seems as though every week I am writing about Arsenal but it is becoming increasingly difficult to avoid them as a subject matter when they continue to perform so well. Mikel Arteta and his spirited young side passed the test of Manchester United on Sunday after a thrilling five-goal firecracker of a match resulted in the Gunners winning 3-2 late on at the Emirates.

Arsenal's latest result ensures that they maintain the gap between themselves and Manchester City at the summit to five points with the luxury of a game in hand over the current top-flight champions. Indeed, Arteta is yet to face the man he deputised for at the Etihad in any competition so far this term and the truest test of his side's ability will come when the two sides finally share a pitch in a league encounter on February 15th.

Before that, though, on Friday the pair will meet in the FA Cup fourth round. While this match will be of less importance than their forthcoming commitments in the Premier League, both managers will know just how beneficial a good performance and a win would be for the psychological aspect of this enthralling duel. 

Teams are set to be rotated and certain players will undoubtedly be rested ahead of an action-packed fixture list approaching for both teams in the Premier League and Europe, though for the first time in a long time, Arsenal have some very high-class options available in the deeper droves of their less frequently used squad pool.

Don't be mistaken, the aforementioned options are not quite as vast as that of Manchester City's (who's is?), but they are much more matched in terms of quality than they have been in years gone by, with the likes of Fábio Vieira, the returning Emile Smith Rowe and Marquinhos all likely to feature alongside a brimming-with-confidence Eddie Nketiah and Bukayo Saka.

City, though, have an endless raft of quality at their disposal and are expected to start Friday's clash with a lineup closely reminiscent of their best available.

Guardiola will know that his eggs must be conservatively spread across several baskets should the title race become a one-horse race in the coming months, and having already been dumped out of the Carabao Cup by rock-bottom Southampton the importance of travelling deep into the FA Cup is seismic for the Cityzens this season.

Arsenal, however, have continually proven their star quality and just how much they have developed under Arteta, making the Emirates a complete fortress this season. The Gunners are unbeaten on home soil in the league with only the defensively-dazzling Newcastle fetching a solitary point from their visit at the start of January.

It will certainly take more than an averagely decent performance from City – something which is usually more than enough for them to clinch the spoils with relative ease – for them to come away with anything other than a defeat partnered by a significantly dented ego in this one.

It might not prove to have much of a say into who goes the distance in the Premier League, but Friday's FA Cup clash in north London should provide us all with a nice slice of insight into just how real Arsenal's chances of winning the division are this season. Buckle up.