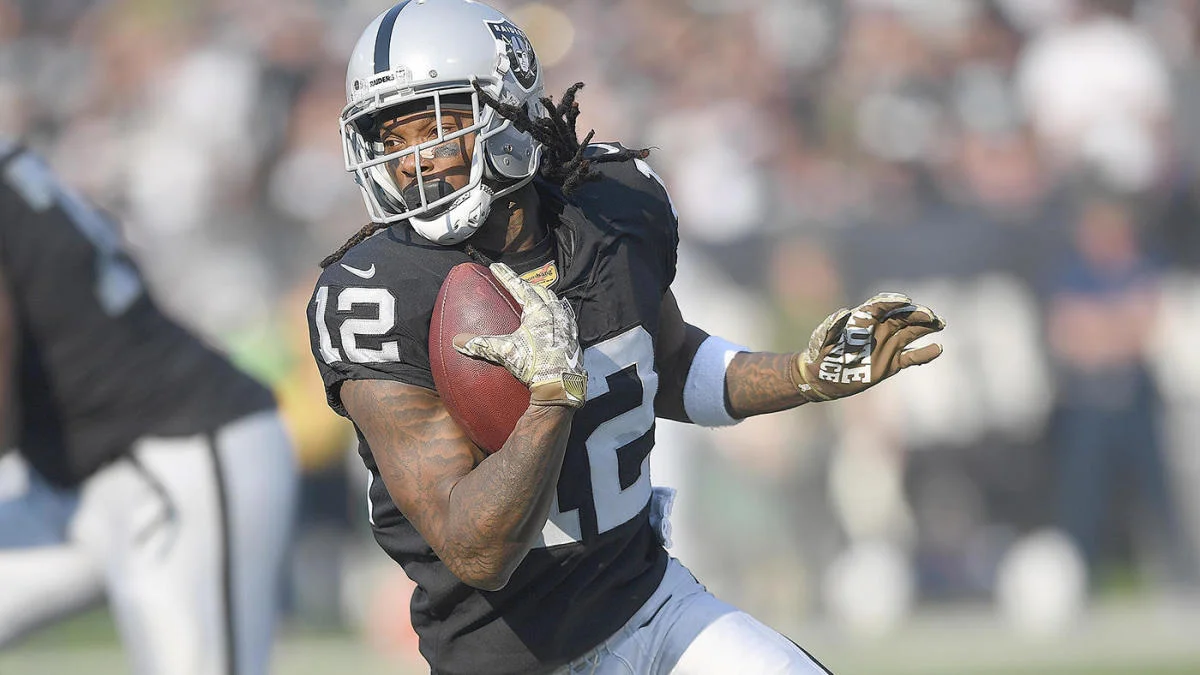 We haven't seen the former Pittsburgh Steelers wide receiver Martavis Bryant since Week 10 of the 2018 NFL season. That could be coming to an end very soon. It was just announced that the Dallas Cowboys had signed Bryant to their practice squad after an alleged meeting between the two parties went really well.
For those who aren't exactly familiar with Bryant or his history, he was a tall, fast receiver who made several flashy plays in Pittsburgh. One of those flashy plays was a front-flipping touchdown reception he had in the AFC Wild Card game over the Cincinnati Bengals, where he caught the ball between his legs while flipping. He had 14 touchdowns in his first two seasons in the league, but suspensions and off-the-field problems stacked up quickly. He was suspended for four games in 2015 for violating the substance abuse policy. In 2016, he was suspended for the entirety of the season for violating the same rule. He played one more season with the Steelers before getting traded to the Las Vegas Raiders where he had just 19 receptions for 266 yards and no touchdowns in eight games. Unfortunately, he was suspended indefinitely again in 2018 while with the Raiders for violating his conditional reinstatement over a previous suspension.
Talent was never the issue when you were looking at Martavis Bryant's career in the NFL, and it was staying on the right track when it came to following the rules. He just kept violating the same few rules, and the suspensions just kept stacking up. Eventually, the league had enough of his pitches for reinstatement, and other NFL teams weren't remotely interested in a player like that anymore. 
Throughout his career, Bryant's best statistical season came in 2015 when he hauled 50 receptions for 765 yards and seven touchdowns. His numbers don't pop off the page at you, and the time it's been since he last played in the NFL would have so many people questioning his ability to contribute immediately. However, Jerry Jones and the Cowboys aren't afraid to take some risks. The hope is that he can remain healthy, keep clean regarding the rulebook, and find a way to add some explosive plays to this Cowboys squad.
Don't worry, though. Bryant hasn't just been sitting on the couch since the 2018 season following the suspension.  Bryant has been participating in professional football in any way that he can, recently playing for the Vegas Vipers in the XFL league this past summer, something that apparently caught the eye of Jerry Jones and Dallas. It's going to absolutely be a rough road back, and he's not even onto the official roster yet, but the team has confidence in him. For now, he'll remain on the practice squad until further notice. Of course, this team already has guys like CeeDee Lamb, Michael Gallup, and Brandin Cooks, not to mention players like Kavontae Turpin, as he's also found a way to make some big plays. Related news
Consetetur sadipscing elitr, sed diam nonumy eirmod.