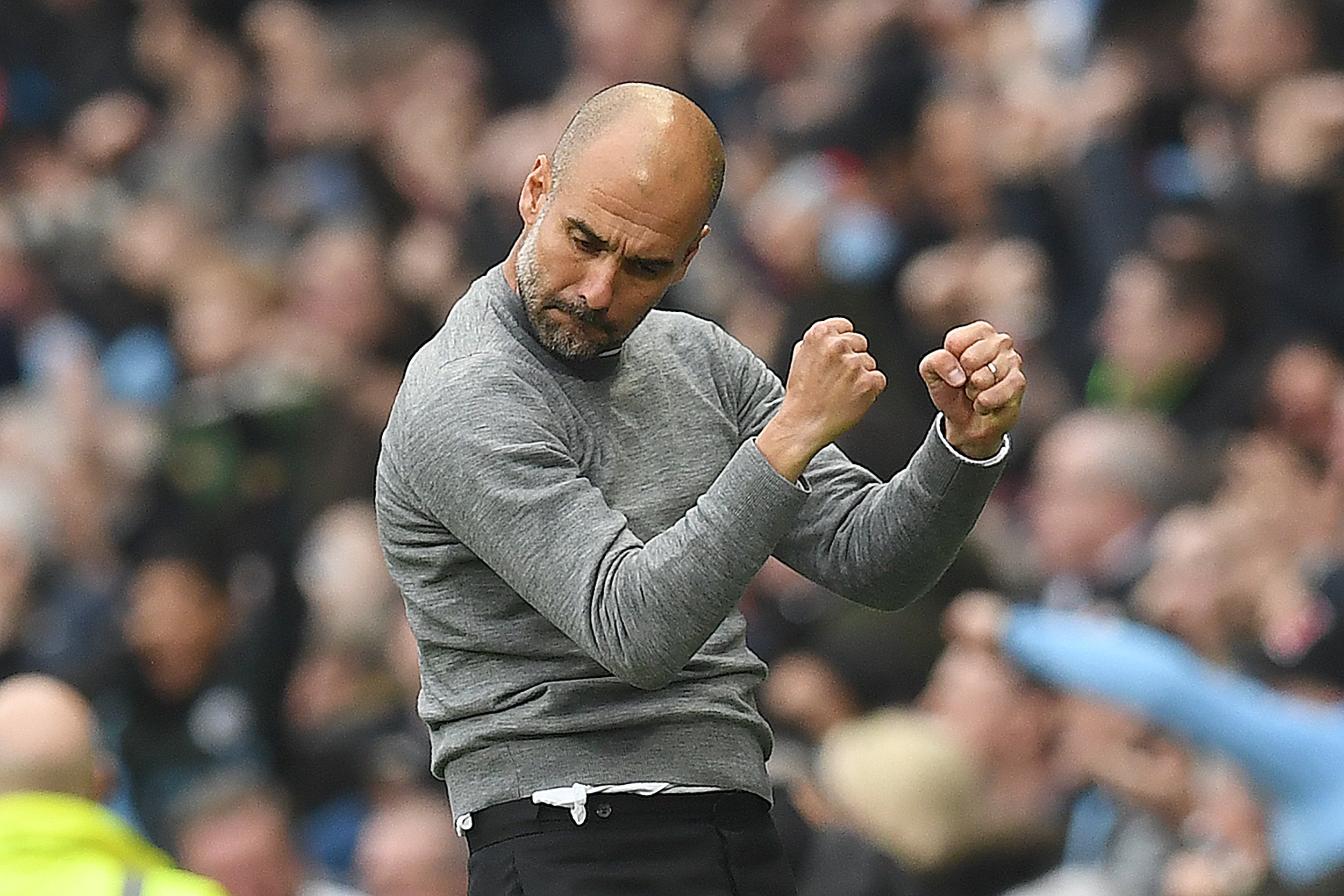 Pep's persistent Blues now just one win away from defending their crown
2 min read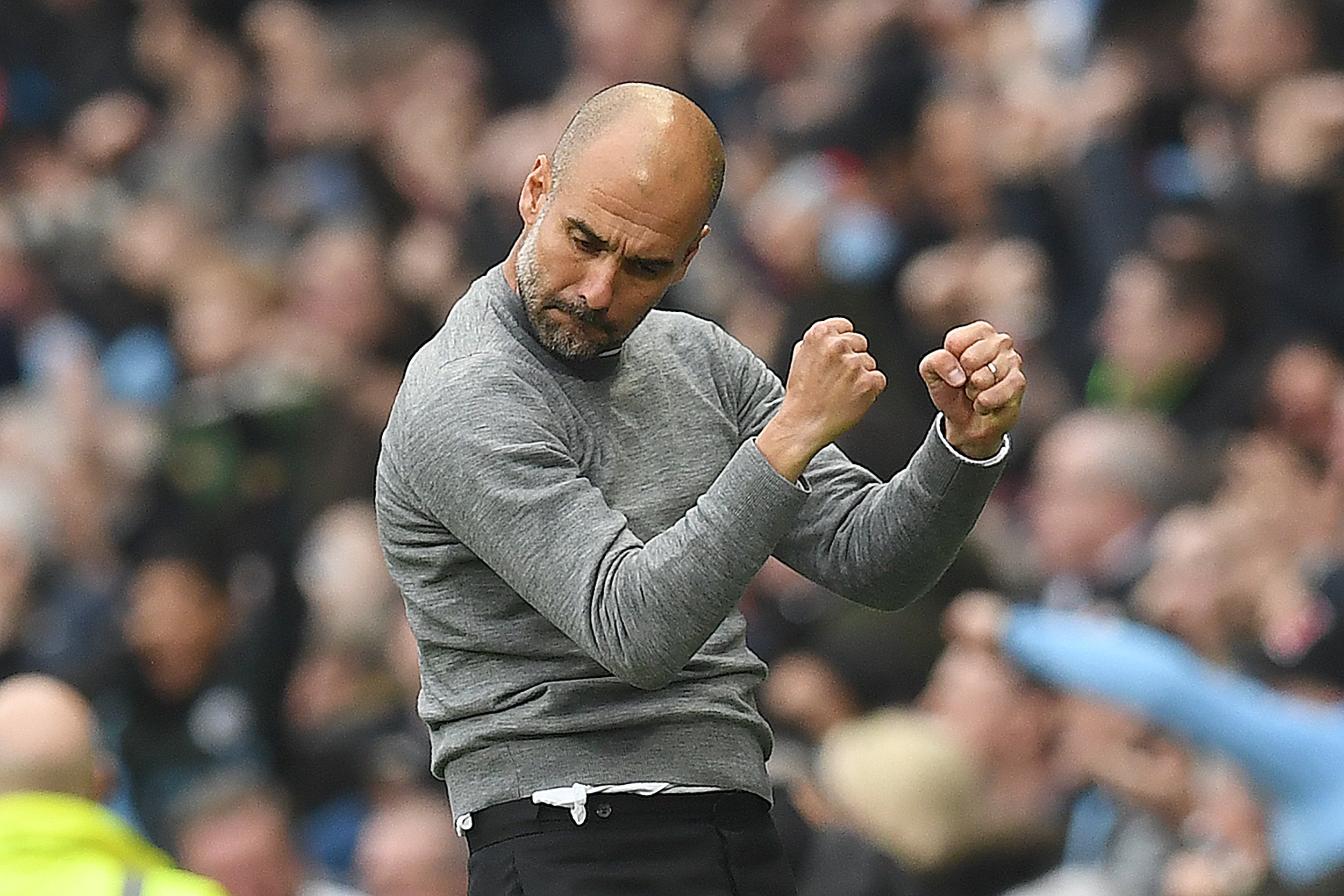 Manchester City are now just one win away from winning the Premier League and retaining their crown for a third consecutive season. Pep Guardiola's side have been relentless since the turn of the year and stretched their unbeaten run in the top-flight to 14 games with an effortless 3-0 victory over Everton on Sunday. They have won 13 of those matches with the only draw, somewhat ironically, coming against relegation-battling Nottingham Forest on February 18.
City now find themselves in pole position to win a domestic treble – the first time any English team has achieved such a feat since Manchester United's class of 99 – with the Champions League final within touching distance and an FA Cup final against their bitter rivals to look forward to at the beginning of June.
Arsenal have been their only title rival throughout the campaign and have performed exceptionally well, leading the division for large parts and looking assured in their position.
However, whilst the void left by William Saliba's injury is not solely to blame for the Gunners' late capitulation, it cannot be understated just how much of a blow the Frenchman's absence has been to this young Arsenal side who have found themselves in unchartered territory at the front of the pack, unsure of how to confidently remain there.
Mikel Arteta will be disappointed with how poorly his side have performed during this crucial final furlong. Blowing two two-goal leads against Liverpool and West Ham before being held at home to now-relegated Southampton is not the mark of a title-winning side and their display at home to Brighton on Sunday was pitiful at best.
The Seagulls, it must be noted, were excellent value for their win and Roberto De Zarbi has certainly made himself a worthy contender for manager of the season. His Brighton team were purposeful and exuberant during their 3-0 win in north London and now sit in sixth-place with four games left to play – an historic place in Europe could well be on the horizon for the East Sussex outfit.
All of this would have been joyous for City fans to witness, no more than an hour after their rout over Everton was complete. One more win will guarantee Pep's side the title and who better to claim that victory over – United and perhaps Liverpool aside – is Chelsea?
The Blues have been a half-hearted contender for top-flight supremacy during the last decade or so of City's dominance, winning it twice in the last ten years, but they have been a shell of their usual selves this term and are likely not even going to finish in the top half of the table, which is staggering given their well-documented financial outlay under Todd Boehly. 
City are overwhelming favourites to complete the job against the west Londoners in front of their adoring spectatorship and will feel confident in doing just that when the Blues come to visit on Sunday afternoon. Such is the way City are playing at the minute, much like the Harlem Globetrotters at a charity exhibition, anything other than the desired three points seems incomprehensible – especially considering how utterly dismal their upcoming opponents have been this season.
For Arsenal, they must not simply just surrender. They have worked far too hard to make this Premier League campaign anything but a foregone conclusion for a City side who have won four of the previous five renewals to just throw up the white flag at the last hurdle.
The Brighton result would've hurt, mostly due to the manner in which it played out, but they must bounce back and end the season on a high note; it is easy to forget that the primary objective for the Gunners this season would have been securing a place in the top-four and they have obliterated that particular target without so much as a second's doubt. 
Two games are left for Arteta's men – Nottingham Forest and Wolves. A chance for six points and one final feeling of joyous momentum. You never know, City may lose their last three games and that would be enough for Arsenal to clinch the title.
I might also have a date with Margot Robbie lined up – will keep you posted. Related news
Consetetur sadipscing elitr, sed diam nonumy eirmod.