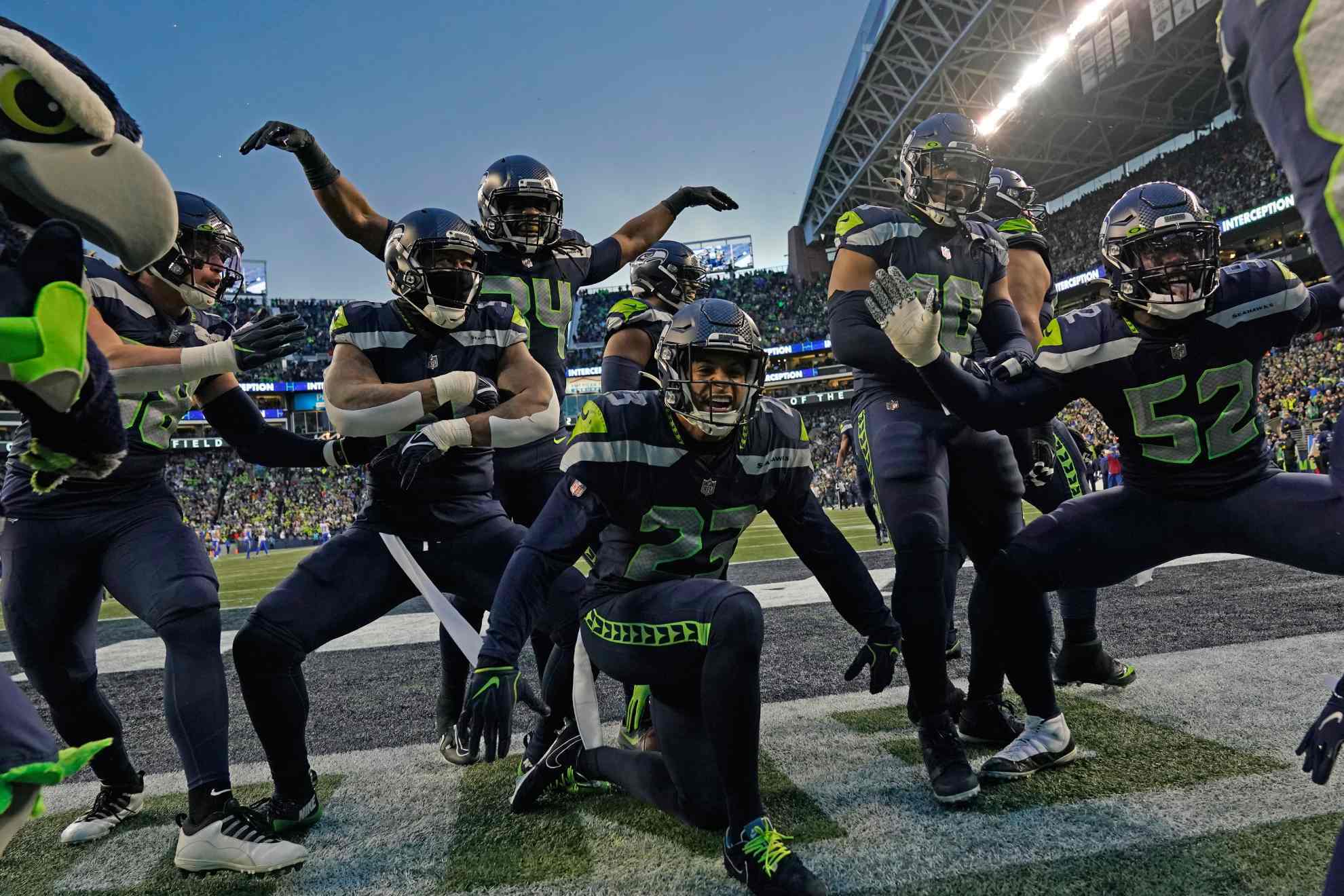 There are far too many 2022-2023 NFL season highlights to discuss here. However, we will be taking our time to talk about some of the best highlights and storylines of the year.
For me, the emergence of Justin Fields was a highlight of the season. Fields came into the season in a poor situation for the Chicago Bears. They didn't have the best roster and weren't giving him much time in the pocket to deliver accurate passes. Doubts crept in early, but they were quickly thrown out the window when the franchise modelled the offense on his skills instead of their scheme. The second this change happened, Fields just exploded. He finished the season with 160 rushing attempts for 1,143 yards and eight touchdowns. He had one of the best rushing seasons for a quarterback in league history and gave so much hope and confidence to Bears fans moving forward.
Another highlight of the season was the turnaround that the Jacksonville Jaguars had. Jacksonville was coming off a 3-14 season with a massive swing and a miss with Urban Meyer as the head coach. They knew they needed a new leader and brought in Doug Pederson, former Super Bowl-winning coach with the Philadelphia Eagles. Jacksonville started a measly 2-6 this season, and many people gave up on them. However, they ripped off win after win from this point on, ending with a 9-8 record and making the playoffs. They even created a massive 27-0 come-from-behind victory over the Los Angeles Chargers in the Wild Card round to advance! What a season it was for Trevor Lawrence and this Jaguars squad.
We also have to talk about the stellar year that Justin Jefferson had. The guy was unstoppable throughout the year and always found a way to come down with solid receiving numbers, even in bad situations. Like Cooper Kupp last season, Jefferson was in MVP consideration due to his play. He ended the year with 128 receptions for 1,809 yards and eight touchdowns. He led the league in receptions and yards while coming in 11th for touchdowns. Plus, it's impossible to forget the ridiculous play that Jefferson made against the Buffalo Bills earlier in the regular season. When he snagged a deep shot with just one hand as the team was facing a game-changing fourth and very long. It will likely become one of the best receptions we will ever see.
Then finally, the Seattle Seahawks' entire season was a highlight. Seattle just traded away their franchise quarterback Russell Wilson in the offseason. Everybody expected them to win about one or two games in 2022 to get a high draft pick and rebuild. Instead, Geno Smith wound up turning into an excellent starting quarterback. His numbers were at a pace, sometimes even higher, than Wilson's best numbers with the franchise. Smith turned this team around when he won the starting job, but he didn't do it alone. Their draft class was outstanding, to top it all off. Kenneth Walker took over the running back job when Rashaad Penny got hurt, and he exploded onto the scene. Walker had 228 rushes for 1,050 yards and nine touchdowns despite not being a starter until Week 5. Then there's Tariq Woolen, a genuine lockdown corner that could be their next Richard Sherman. Woolen had six interceptions and was tied for the league lead in that category. Related news
Consetetur sadipscing elitr, sed diam nonumy eirmod.