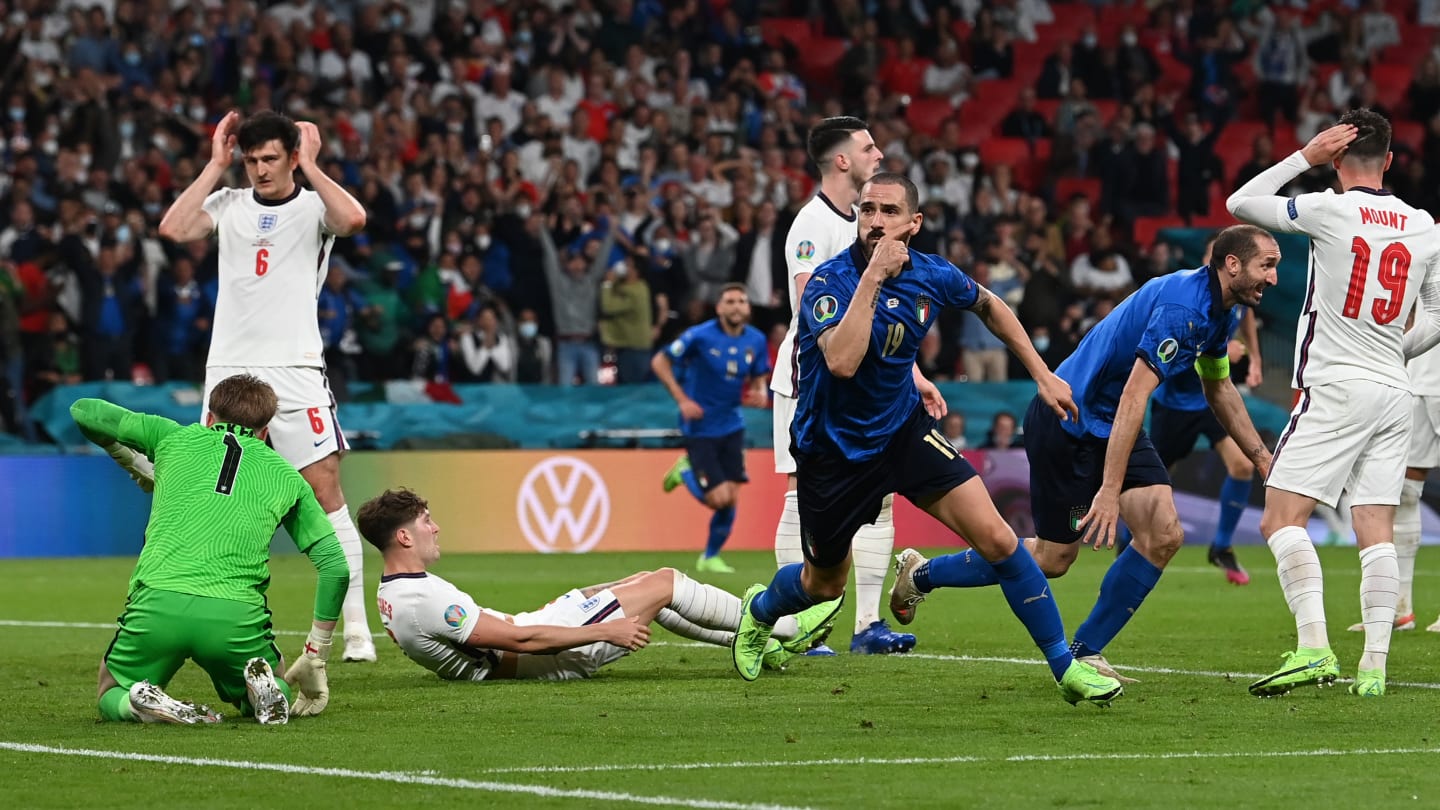 England's recent journey at the 2022 World Cup ended in disappointment as the Three Lions bowed out at the hands of France in the quarter-finals.
Question marks have since surrounded Gareth Southgate's ability to lead the team to a major tournament success since the mid-winter competition came to an end in December, but with the full backing of the FA, the 51-year-old will be the man tasked with winning his country the European Championship on German soil next summer.
The first hoop Southgate and his team must jump through is qualification, though, which begins on Thursday with a challenging tie against Italy. The fixture is held in stark significance to the Three Lions given Roberto Mancini's team were the culprits of widespread English heartbreak 20 months ago, when the Azzurri defeated England on penalties to win Euro 2020 at Wembley.
Almost two years on from that Euros heartbreak and Southgate has the opportunity to metaphorically kill two birds with one stone: getting England off to the perfect start in their qualifying campaign whilst also claiming revenge over the side which brought an end to their journey at the last Championship back in July of 2021, and also succumbed them to relegation in the UEFA Nations League last September.
England's Euro 2024 qualifying group also features Ukraine – who they will face in the second of two matches this week on Sunday at Wembley – Malta and North Macedonia. With the greatest respect to each of those sides, you would expect England to defeat each of them with relative conviction, making the two standout clashes against Italy imperative to their chances of securing qualification to the tournament as winners of Group C.
Whilst the top two nations in each qualifying group will be confirmed as attendees at the 2024 tournament, finishing as the leaders in qualifying would provide England with a significant psychological boost heading into the competition – something greatly needed following a torrid Nations League campaign last Autumn, where they were demoted from League A (again, thanks to Italy), and a fairly underwhelming World Cup, where they were knocked out by the first team which provided any purposeful competition.
Italy, despite winning Euro 2020, did not make it to the World Cup following a dismal qualifying campaign and are certainly not as strong as they were 20 months ago, so there would undoubtedly be a collective feeling of disappointment should they manage to thwart England in Naples.
The Three Lions' squad is arguably stronger than ever at present, especially in the attacking department as Southgate faces somewhat of a selection headache with the likes of Phil Foden, Bukayo Saka and Marcus Rashford all worthy of a starting berth alongside Harry Kane in the front-three.
You would expect Saka to cement his position on the right given his scintillating form at club level with Rashford likely awarded a start on the left for the same reason, however with Foden's recent resurgence following a mini blip in form where he found himself left out of Manchester City's starting XI, it would be unsurprising to see Southgate hand the 22-year-old another start ahead of the Manchester United forward.
With another game following in quick succession on Sunday against Ukraine, whoever is left out of Thursday's first eleven will likely get the nod at Wembley four days later, in what will be an emotionally-charged fixture against a determined Ukraine outfit who have been through so much during the last year.
Whilst the international break is never met with the same excitement and anticipation as that of a Premier League-filled weekend of beautiful chaos, this week's tie against Italy serves up the perfect opportunity for England to finally leave a mark on a side who have scarred them so deeply in recent years – whether Gareth Southgate's men will take it or not, though, still remains to be seen. Related news
Consetetur sadipscing elitr, sed diam nonumy eirmod.