Used by the World's Best Athletes. And You.
Whether you're a multiple world champion F1 driver, a Premier League striker or just starting, Rezzil Player will help you be better. With Player, you can build confidence, improve your reaction times and train the characteristics that separate the best from the legendary.
With over 160 levels, thousands of hours of practice time and unlimited reps, Rezzil can improve your performance in a wide range of sports, including football, American football, basketball, combat sports and many more.

START PLAYING
Rezzil Player is now available on these platforms.
Compete in Live Worldwide Tournaments
Rezzil Player puts the sport in eSports. We run global challenge leagues on a weekly and monthly basis where you can go head to head with players worldwide to win cash prizes, sports memorabilia and the immortal glory of a place in our Hall of Fame. Academically Validated
A wide range of studies validate Rezzil Player's VR approach to training sports skills.
Recent studies have shown that training in Rezzil Player for short twenty-minute sessions three times a week has been shown to improve performance in the real world.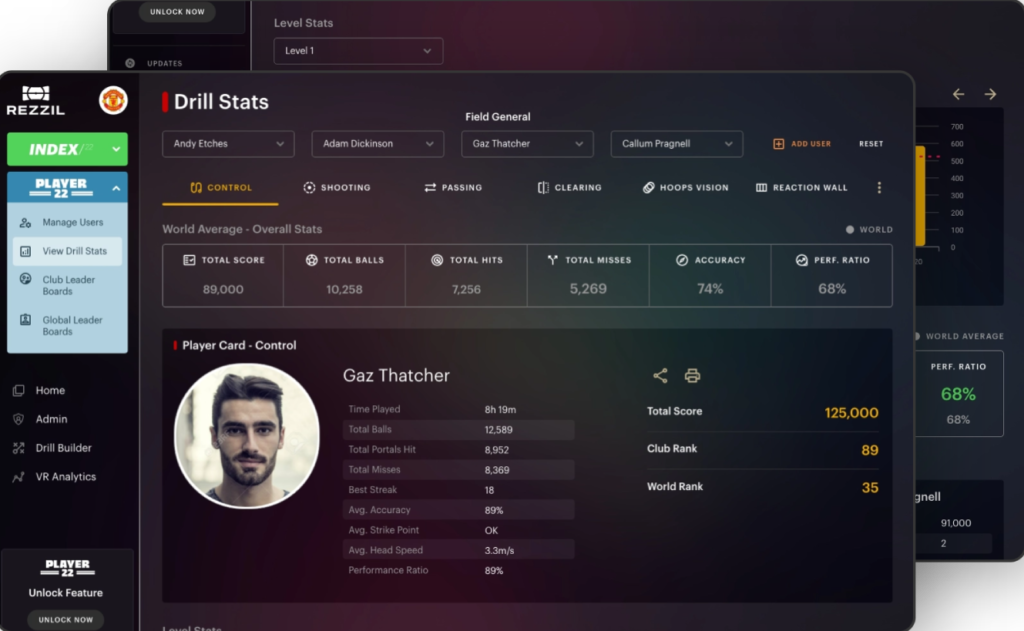 "Using the Rezzil software, you can really see how players have come on in terms of their scanning and decision-making ability. The players really love using it."
RASMUS ELM, ASSISTANT COACH
– KALMAR FF