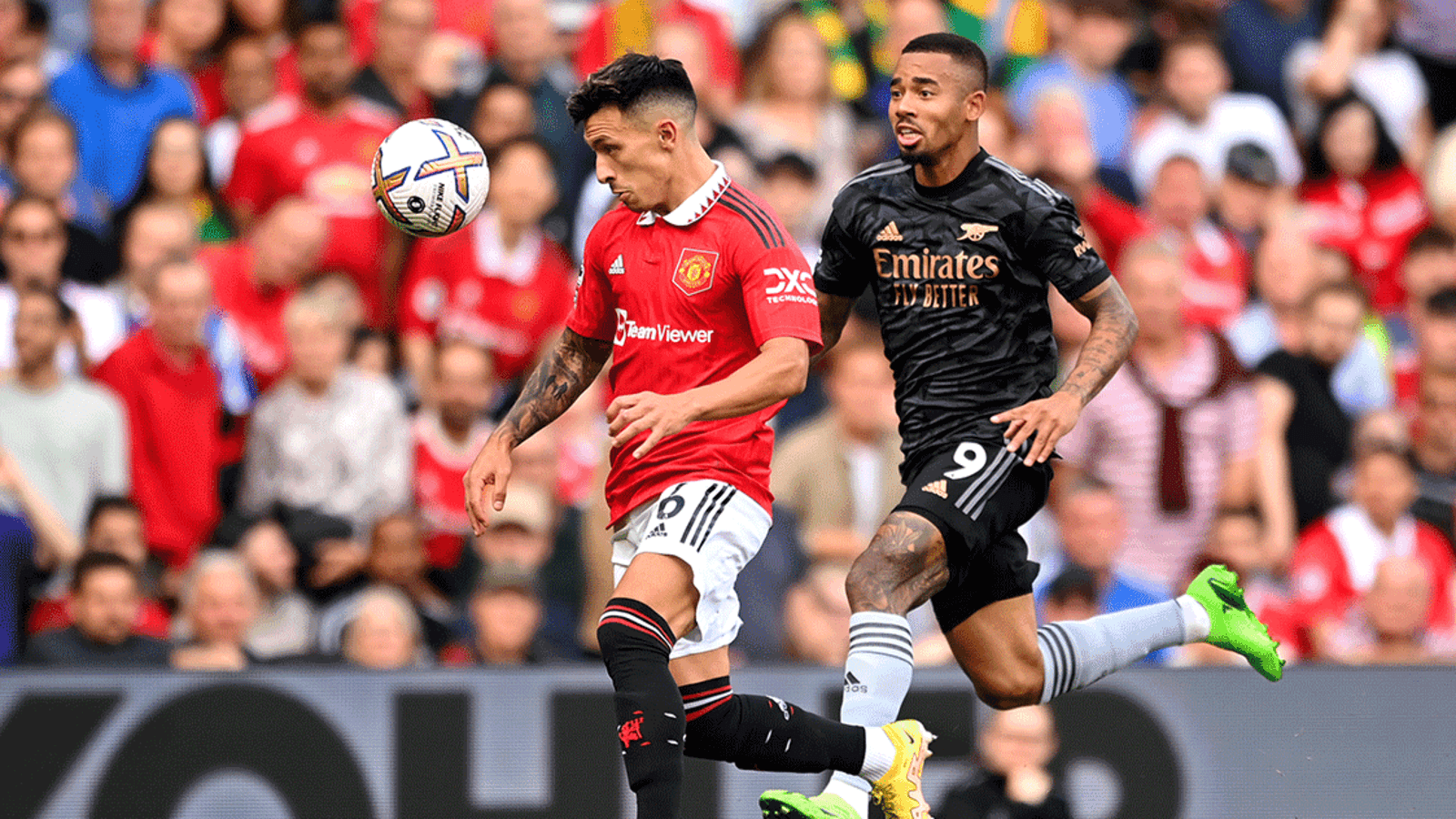 18 Jan
Rezzil's Premier League preview: Arsenal face their latest test as a resurgent United come to town
Mikel Arteta and his ravaging new-look Arsenal side continue to navigate their way past every test thrown at them during this enthralling campaign, where the Gunners sit atop the Premier League at the halfway point.
The current league leaders stretched the gap at the summit to eight points with a convincing 2-0 win away at north London rivals Tottenham on Sunday, as Manchester City fumbled to a 2-1 defeat in their derby day outing against Manchester United.
As such, Arsenal's lead at the top of the Premier League is as big as it's been since they last won the title in 2003/04. There is genuine belief that this Arteta team can go the distance for the first time in almost 20 years, although with still half a season left on the clock and plenty of challenging tasks clogging up the forthcoming fixture list – including two league games against Manchester City – the job is far from complete.
The most immediate spanner they'll have to avoid being thrown into the works comes on Sunday, as a resurgent Manchester United come to visit the Emirates. United are the only team to have inflicted defeat on Arsenal in the league so far this season, winning 3-1 at Old Trafford in early-September, and have looked razor sharp since returning from the World Cup break. 
Erik ten Hag looks like he is finally getting a tune out of this Red Devils squad and the likes of Marcus Rashford is firing on all cylinders with a goal in each of his eight all-competition appearances post World Cup – his latest effort acting as a late winner over Manchester City on Saturday.
It would therefore be foolish to predict that Arsenal, as impressive as they have been throughout the opening half of this exhilarating season, will find another win come easily this coming weekend. Whilst they have been the best team in English football during the last four months, there is still plenty of margin for error and anything but another flawless showing against their latest challengers will likely result in them being suckerpunched by ten Hag's well-oiled machine.
Despite having a nine-point disadvantage on Arsenal, United's recent win moves them to just one point behind second-placed City and level with third-placed Newcastle (behind on goal difference alone), and makes them genuine contenders in a title race which could be blown wide open with a run of contrasting results for the four teams who currently find themselves immersed in it.
Towards the end of last season when these two sides met at the Emirates, it was the hosts who managed a 3-1 win which at the time looked as though it would play a massive part in their chances of finishing in the top-four.
As we all know, their late capitulation then confirmed their position as Europa League favourites rather than Champions League contenders for the current campaign, but despite all that it did prove that this Arteta side was able to win big games against big teams at crucial points of the season.
Now in a more advanced position with an even better squad with greater overall cohesion, the north Londoners – deprived of any success in the Premier League since the Wenger glory days of the early-noughties – must continue to show that they are able to pass the tests presented to them with flying colours. It's what champions must do. It's what Arsenal cannot afford not to do at this precarious stage of proceedings.
United, so often Arsenal's achilles heel throughout the archives of history, may have something to say about that, though.