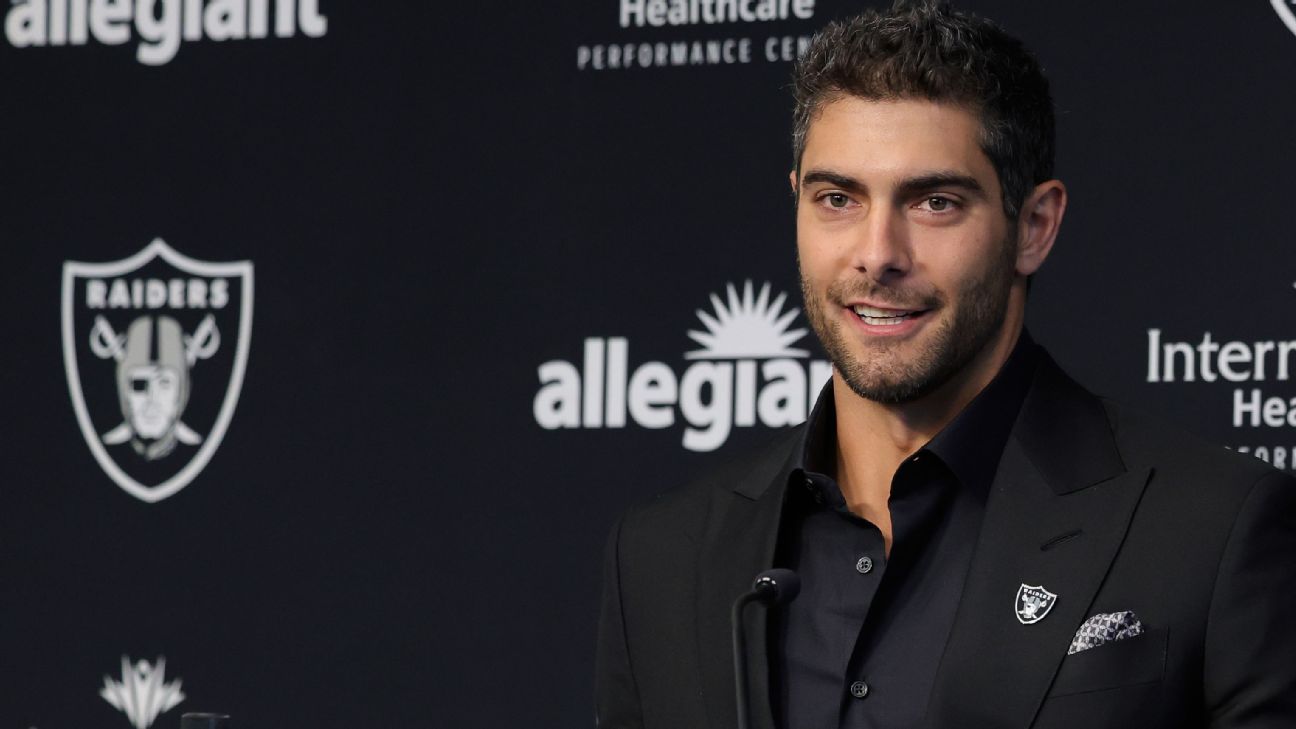 The offseason is certainly upon us, and free agency has been going on for a few days. Because of this, the league has certainly been shaken up a bit. Let's look at some of the significant moves made so far.
The first and most recent was the trade that sent Las Vegas Raiders tight end Darren Waller to the New York Giants in exchange for a third-round draft pick. Funny enough, that third-round pick was the one they got in exchange for Kadarius Toney. So, they essentially traded Toney for Waller. Waller is a big splash in free agency that gives Daniel Jones a big target for the first time in his career. He's rarely had a star pass catcher, which made this move a smash hit in New York. As for the Raiders, you have to be scratching your heads on this one.
Another major move was that Austin Ekeler requested a trade from the Los Angeles Chargers. Now, it's technically not a move since he didn't get traded. However, the request was a massive shock to everybody in the NFL community. Ekeler was one of the best dual-threat backs in the league last season, and he and the Chargers couldn't get anywhere close to a contract extension. It'll be interesting to see which teams want to go after him.
Then you have the Chicago Bears, a team that has nailed their selections up to this point in the offseason. They were able to ink two of the best linebackers available in free agency. They first signed a star Philadelphia Eagles linebacker TJ Edwards, a guy coming off his best year in the league. They followed it up by handing out a four-year deal to the young Tremaine Edmunds, former Buffalo Bills linebacker. The two will bolster the middle of the field in Chicago and give them a vaunted linebacker crew.
The Atlanta Falcons opened up the chequebook as well early on. They immediately inked guard Chris Lindstrom to a five-year, $105 million extension. But they weren't done just yet, and they later handed former Cincinnati Bengals safety Jessie Bates a four-year, $64 million deal to have him become the face of their secondary. Then they inked former Washington Commanders quarterback Taylor Heinicke to a two-year, $20 million contract. They re-signed full-back Keith Smith and traded for tight-end Jonnu Smith. They inked David Onyemata to a three-year, $35 million deal and linebacker Kaden Eliss to a three-year, $21.5 million contract. And finally, they re-signed tackle Kaleb McGary to a three-year $34.5 million deal and Lorenzo Carter to a two-year. The Falcons were all-in this year and made that very clear.
The last thing we must mention is that Jimmy Garoppolo has found a new home. The former San Francisco 49ers signal caller that helped them reach a Super Bowl is now on the Las Vegas Raiders. He reunites with former offensive coordinator Josh McDaniels and becomes part of a brand-new offense without Waller. The Raiders inked former Patriots wideout Jakobi Meyers to help Garoppolo and franchise-tagged Josh Jacobs earlier in the offseason. This is Garoppolo's offense now, and McDaniels has high faith that he'll take them to another level. Related news
Consetetur sadipscing elitr, sed diam nonumy eirmod.