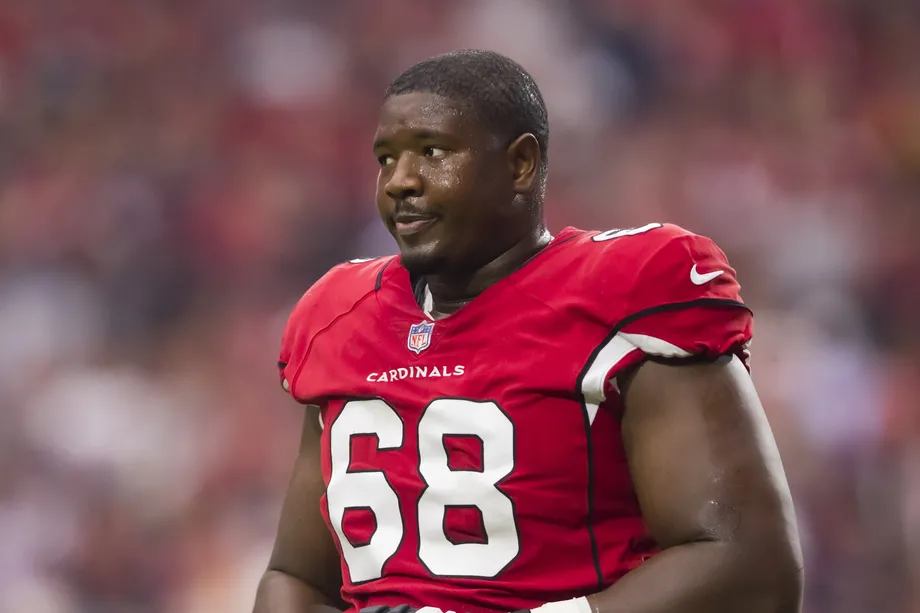 The issues in Arizona continue. An offensive tackle for the Arizona Cardinals just threw out a very blunt assessment of their quarterback Kyler Murray in an interview. There have been problems regarding Kyler and the rest of the roster for the past two years, but it's seemingly spreading throughout the entire team.
Tackle Kelvin Beachum appeared on an Arizona radio station to answer some questions, and multiple were aimed at the quarterback he's been protecting for the last three years.
Beachum said, "Grow up. Be a man and grow up." That was Beachum's response to what Murray must do to continue his development as an NFL quarterback.
However, he did continue and further express what he desires Murray to do next year and beyond. Beachum said, "It's not a completed process. I didn't say he lacks leadership; I just think he needs to grow up a little bit. I think if he has the ability and willingness to grow up, he's going to be just fine."
I don't know about you, but this isn't exactly what you want to hear from the guy that's supposed to protect you on the offensive line. After all, if those guys don't have faith in you, you will be hit significantly more as a signal caller than you would be if they wanted to work for you.
Murray and former head coach Kliff Kingsbury lost the locker room last season due to various issues. While some might not know what caused these issues, it was unbelievably clear that the Cardinals were in disarray.
Beachum also said, "They paid him for a reason. They paid him because of his talent. He has the ability to lead. When you're in that position, we need you to lead more. You're the face of the franchise. You have to lead in every single capacity. Kyler is his own individual, he's his own person, he beats to his own drum, which has made him what he is today. But, at the end of the day, you have to be able to lead an entire organisation. You've got to lead a team."
It's not surprising to hear Beachum share these thoughts, either. He's currently expected to become a free agent this upcoming week, and these statements make it seem very likely that he won't return to the Cardinals to continue his career. Just because he's on his way out doesn't mean that Kyler doesn't need to listen to this advice and take it in.
Kyler will be coming off an ACL tear and has a long journey ahead of him to get back on the field, let alone win over the locker room. On top of that injury hurdle, the team has a new head coach and general manager to adjust to.
Head coach Jonathan Gannon was the former defensive coordinator for the Philadelphia Eagles and helped push them into the Super Bowl. Gannon will have a lot on his plate as a head coach, but the team hopes he can get off on the right foot with Kyler immediately. Related news
Consetetur sadipscing elitr, sed diam nonumy eirmod.