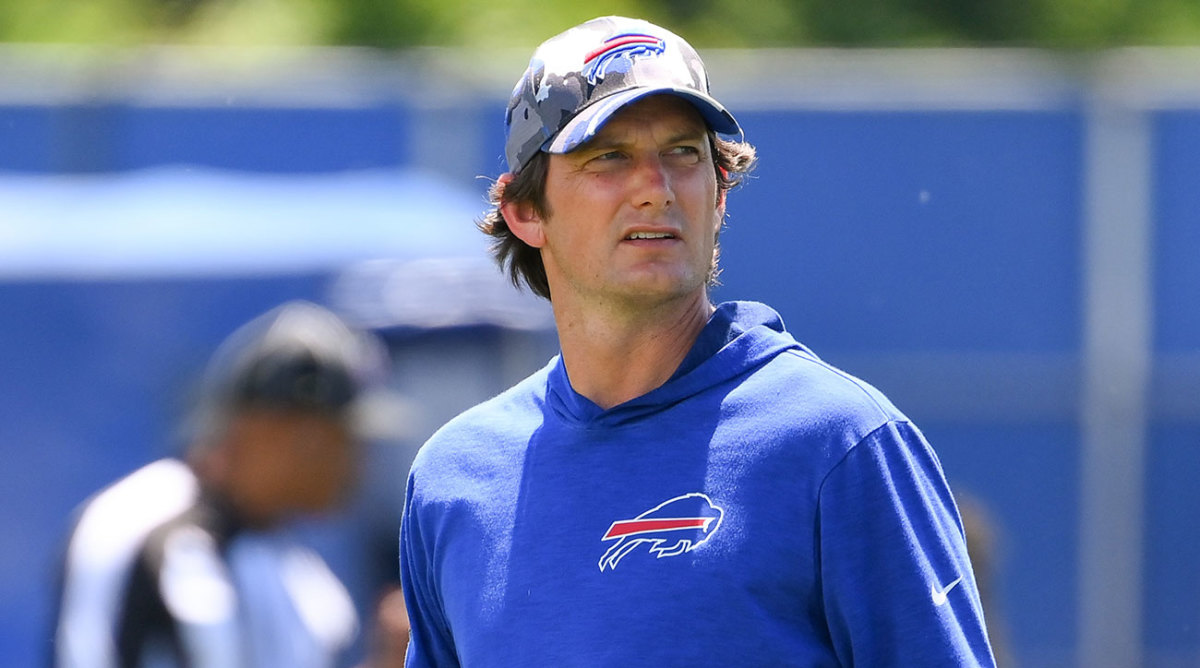 The Buffalo Bills are frustrated right now, and that anger has resulted in the offensive coordinator getting fired. Ken Dorsey had been the coordinator for some time in Buffalo, though there are clearly problems deeper than what we can see right now. Of course, whenever there isn't success on the football field, somebody must take the fall early on. Dorsey was the one to bite the bullet and get punished for the team's lacklustre 5-5 start to 2023.
Buffalo didn't even wait 24 hours before firing Dorsey after a heartbreaking loss to the Denver Broncos. Head coach Sean McDermott said afterwards, "Just felt like it was time for a change. You know, we need to be a confident offensive football team and find consistent production, and that's really what it came down to." Dorsey was the quarterbacks coach and passing game coordinator in 2022 until Brian Daboll left to take the New York Giants head coaching job. Dorsey was elevated to that OC position then.  
Dorsey has led the Bills for 28 total games. In 2022, the team was second in the league when it came to both yards and points. In 2023, they are currently seventh in yards and eighth in points. On the surface, it does feel like the production is solid enough to keep Dorsey around. The problem is that this team has Super Bowl aspirations, yet they are just 5-5. Despite the numbers, they don't look like a well-tuned bunch offensively. They turn the ball over very frequently, quarterback Josh Allen is hot and cold, and the remainder of the receivers have tended to drop passes. This isn't even getting into the inconsistent offensive line play.
With Ken out of the picture, the franchise is shifting the coordinator responsibilities to Joe Brady. Brady was the passing game coordinator for LSU in 2019, a team with Joe Burrow, Justin Jefferson, and Ja'Marr Chase during their College Football National Championship. He was on the Carolina Panthers for two years, and the group didn't get going in either year. Now, he gets another opportunity to show the world what he's made of with a significantly more talented group. McDermott said, "Just more than anything, like I just said, is come out with energy about our offense and what we're doing and move the football and score points. That's really the offense's job at the end of the day."
Buffalo currently stands in 10th place in the AFC conference, not to mention that they're in a heated divisional battle to get into the postseason. Something needed to change, and Dorsey was the first domino to fall. Only time will tell if he was just a scapegoat for the problems that are really plaguing the Bills offense, or if his play calling was genuinely holding them back from reaching their true potential. It'll be interesting to see how they proceed from here. Related news
Consetetur sadipscing elitr, sed diam nonumy eirmod.